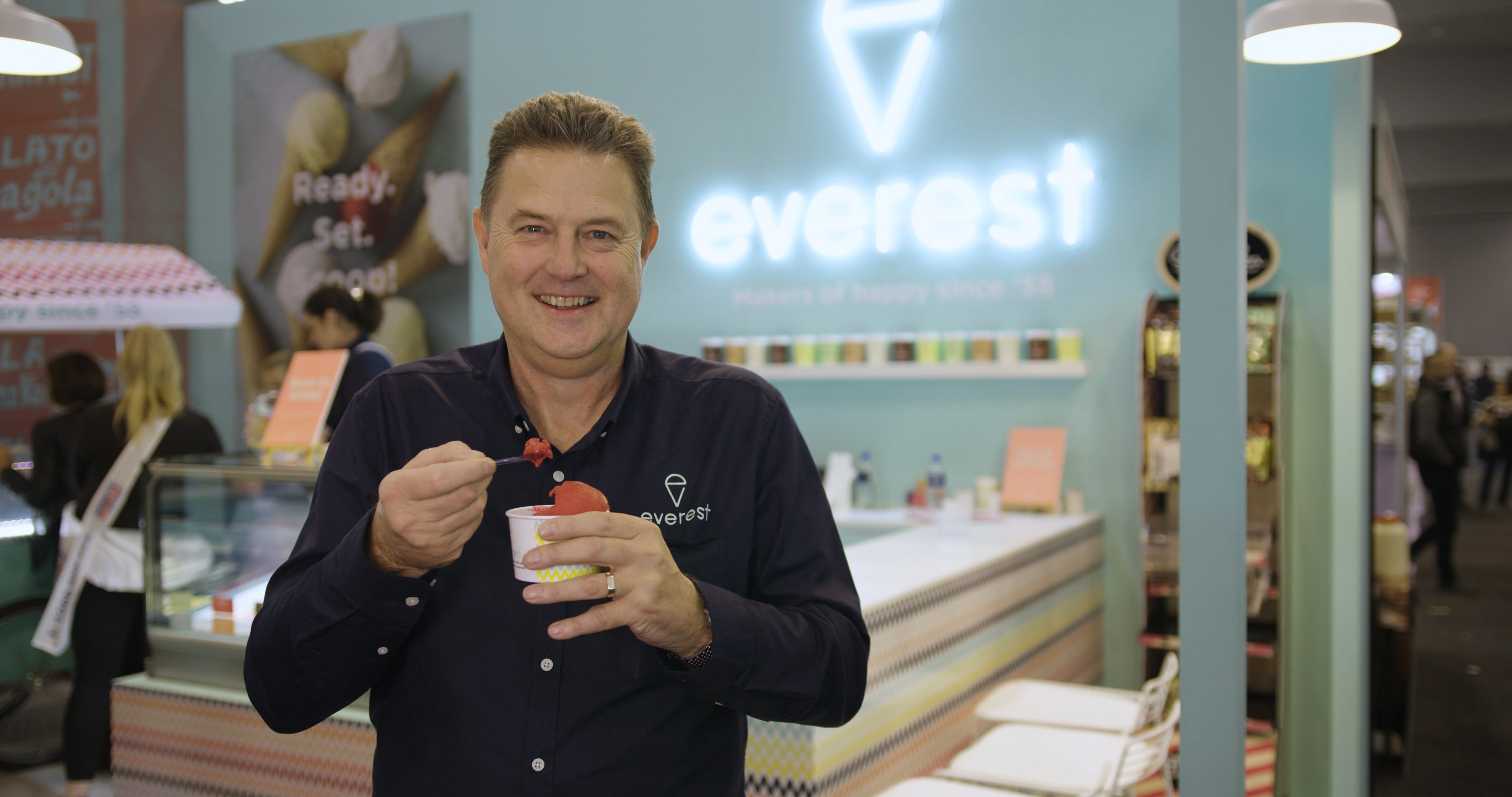 Everest Ice Cream revealed its rebrand at the Fine Food Show in Melbourne last week.
"We are incredibly excited to launch the next evolution of Everest Ice Cream," Everest Ice Cream CEO Darren Pike said.
"It's a fresh new look which finally aligns to the business' product quality and innovation and anchored in our strategic transformation plan which centres on brand and product, sales force excellence, new investment in manufacturing and identifying strategic partnership opportunities."
Australian private equity firm, Allegro Funds, acquired Everest Ice Cream in 2017. Allegro Funds claims to have recognised the potential to rejuvenate the ice-cream brand, by investing $6-10 million over three years.
The rebrand, is the first "visual step" in the transformation of Everest Ice Cream. The new look includes an alignment of the brand architecture, consolidating Norgen Vaaz and Gelateria under a single master banner of Everest Ice Cream and Everest Gelato ranges, which will become the driving force behind the new innovation pillars of wellness, provenance and indulgence.
Most recently, Everest announced the strategic alliance with Maggie Beer and Darrell Lea. Product from these partnerships will be launched into the retail market this month.
Other changes include developing a "best in class" sales team, led by National Sales Manager, Steve Farrelly.
"We have a proven track record of dependability and excellent quality and we can turn new product innovation around very quickly," Mr Farrelly said.
"In the last financial year, Everest Ice Cream sold 2.3 million units across 500ml tubs through to bulk pack categories, and 28 million scoops across the scoop and serve category. Consumer-led innovation, partnerships, manufacturing agility and consistent focus on a 'delicious' quality is our goal and we will continue to deliver our customers with the best ice cream in the market."