Ferrero Australia has appointed Massimo D'Ambrosio as Managing Director.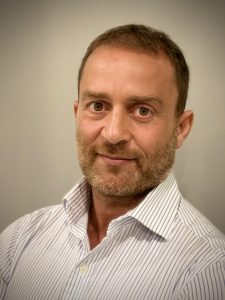 The appointment will see Mr D'Ambrosio transition from his current role leading Ferrero's business across Korea and Japan.
Mr D'Ambrosio will now lead the confectionery business' sustainable growth across the Ferrero Rocher, Kinder, Nutella and Tic Tac brands. He brings 20 years' experience to the role, with senior leadership roles across some of Ferrero's largest markets around the world.
"Ferrero's strong focus on sustainable and responsible growth guide everything we do as we continue to bring some of the world's best loved confectionery and sweet packaged food products to Australian and New Zealand consumers," says Mr D'Ambrosio.
"I'd like to thank Craig [Barker] for his significant contribution to the local business and look forward to working with the team and our retailer partners to continue to grow Ferrero's position in market."
In his new role leading Ferrero Asia Pacific, Mr Barker will be charged with overseeing the Ferrero Business across North and South East Asia as well as the Australian and New Zealand markets.
"I am looking forward to working with Massimo to continue the development of the Ferrero business in Australia and New Zealand, building on the consistent growth of our core brands whilst extending the Ferrero offering through new product development such as the recent Nutella B-ready and Kinder Happy Hippo," says Mr Barker.