Do you remember, before COVID-19, there was much discussion about cleaner air, cleaner energy, global warming and cheaper electricity? Well, such issues haven't disappeared, and in the work-from-home era, most of us would like to find a way to save a few dollars.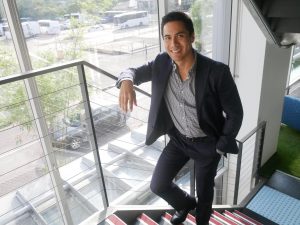 By Energy and Carbon Solutions National Business Development Manager Mario Silvera.
It's official: working from home is the new normal. But while we all enjoy typing away in pyjamas, an unexpected side effect will be an increase in household electricity bills.
Unfortunately, the cost of electricity in Australia is forecast to continue to rise as increased demand and limitations on existing infrastructure keep pushing prices up. The recent bushfires and COVID-19 pandemic have also revealed the importance for Australian homes to be prepared against blackouts and the unreliability of the electricity grid.
On the bright side, the cost of components for solar panels and other technology continues to drop due to increased competition and global innovation. As of September 2019, more than 2.2 million Australian homes had solar photovoltaic (PV) systems, 24 per cent of them installed in the previous 12 months. In contrast, Australian businesses had recorded 250,000 or so rooftop solar installations as of December 2019.
However, under normal circumstances, homeowners working 9am to 5pm would be less likely to benefit from a solar installation alone, as the greatest generation from rooftop panels is between 11am and 4pm and wouldn't address consumption during 'peak' hours either. After all, what good is having solar energy generated during the day if you're not at home to use it?
Thanks to COVID-19, we're not living under such circumstances anymore. With many Australians and their bosses discovering just how much work can be done from home, it's expected that about three out of 10 Australian workers will continue to work from home once the pandemic is over.
While solar PV panels continue to improve in generation efficiency and cost, it's the solar batteries that have been receiving much coverage recently, and they're set to be the 'next big thing' for the industry. Until now, installing a solar battery together with a residential rooftop solar system hasn't been cost effective, and historically has been very expensive with an average 'pay-back' period of 15 years.
Why now? Key reasons to install a solar battery with rooftop panel system

Improved technology and smart financing solutions mean you can now get a top-quality solar panel/battery package and pay it off in five years.
Installing a 25-year panel with a 10-year battery warranty in the home will bring savings and peace of mind well after the system is paid off.
Government grants and policies to reduce CO2 emissions can help homeowners take ownership of their own environmental impact. Installing an average 6kW solar system represents the equivalent of planting 10 trees a year.
Taking your residential electricity usage completely off the grid and being 100 per cent reliant on the energy generated by solar power mean unused electricity generated can also be sold back to the grid for additional credits from energy retailers.
As with any service, those considering installation should research ahead. The growing demand for solar energy efficient solutions has paved the way for unscrupulous operators to swoop in, resulting in the emergence of less experienced and unlicensed installers. Batteries should only ever be installed by suitably qualified persons with appropriate training, accreditation and/or licensing. Businesses offering solar and battery solutions should also be checked for their years of operation and established, reputable service.
With a view to eliminating electricity bills completely within a few years, a solar rooftop system with battery could result in hundreds of dollars saved every year until then. With COVID-19's impact on everyday household expenditure yet to be fully revealed, these savings could make a big difference.
Energy and Carbon Solutions also suggests speaking with your employer to check if any company 'group discounts' can be negotiated with preferred suppliers. We have organised similar packages in response to increased inquiries from existing commercial and industrial clients (owners and directors) regarding their employees' residences.
About Mario Silvera

Mario Silvera is the National Business Development Manager for Energy and Carbon Solutions. With a background in finance and marketing, he jumped into the energy sector more than 12 months ago to put a fresh spin on the energy efficiency perspective.