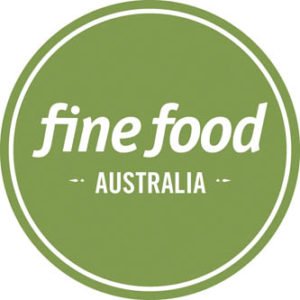 Fine Food Australia has revealed more of what it says are outstanding features of the show to be held at the Melbourne Convention and Exhibition Centre next month (September 12-15).
The event operator says this year's Bulla Pastry Stage features demonstrations from critically acclaimed experts, with the stage's features focused on trends and innovations driving the patisserie world.
Masterclasses will include those led by pastry and dessert chef and recent judge on MasterChef Australia Christy Tania, Burch & Purchese Sweet Studio (Melbourne) owner and pastry chef Darren Purchese, and Emmanuele Forcone, winner of 2015's Coupe de Monde de la Patisserie.
Returning in 2016 and sponsored by small-business specialist MYOB, the Talking Food Stage is considered a gold mine of insights for visitors and exhibitors alike, with the line-up of experts at this year's event billed as the most impressive yet.
Speakers include Bruce Keebaugh of the Big Group, Ken Burgin with his expert advice on hospitality and staff, David Messam of Just the Drop discussing holistic hospitality marketing, and Dr Emma Holmes discussing how to incorporate healthy lifestyle trends into menus.
Familiar business faces will also be featured, such as Bao Hoang of Roll'd, Daniel Wilson of Huxtaburger and Jackie Middleton of Earl Canteen, leading a discussion on scaling up and expanding into takeaway.
The Women in Foodservice Charity Event is returning for its third year after successes in both Sydney and Melbourne in previous years. Facilitated by The Age food critic Gemima Cody, the brunch features Nahji Chu of misschu, executive chef and co-owner of the Lake House Alla Wolf-Tasker, and the owner of Phillippa's, Phillippa Grogan.
The event is in support of the Daylesford Primary School Kitchen Garden Program and Dress for Success Sydney charities.
Fine Food Australia favourites such as the Bulla Family Dairy Stand, The Official Great Aussie Pie & Sausage Roll Comp, Australian Culinary Challenge, Bake Skills Australia and Live Bakery will all return.
Fine Food Australia says the 2016 event will include almost 1,000 exhibitors featuring innovative new products, and provide an unrivalled opportunity for networking and insight into the future of Australia's food industry.
Register free online: www.finefoodaustralia.com.au before September 9.