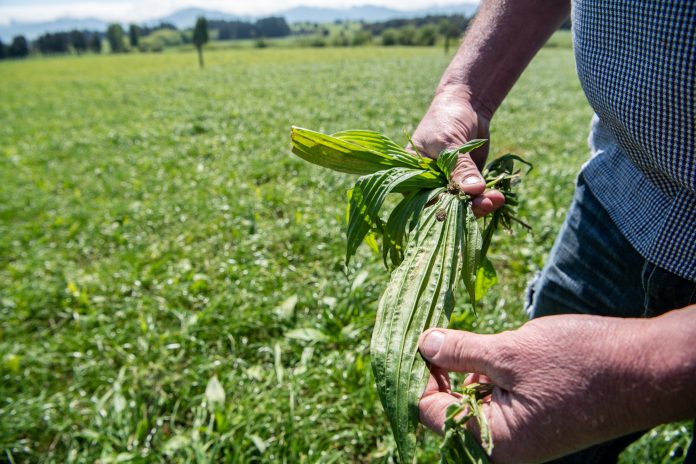 Fonterra, Nestlé and DairyNZ are aiming to help improve waterways and reduce on-farm greenhouse gas (GHG) emissions.
The trio will incorporate certain varieties of plantain into a cow's diet, as a trial to help improve the waterways.
To test the benefits in local pastures, DairyNZ has been leading the Tararua Plantain Project in the lower North Island, where farmers have been growing the leafy herb for their cows.
"We're all about finding ways to ensure Aotearoa New Zealand has a thriving environment and a thriving farming economy," says Fonterra's Director of On-Farm Excellence Charlotte Rutherford.
"We can achieve more by partnering with others, so it's great to join forces with DairyNZ and Nestlé. This is helping to speed up the adoption of plantain by farmers. Ultimately it could be a real game-changer to reduce nitrogen from cows and help mitigate nitrous oxide emissions."
Thew new collaboration is helping to accelerate uptake of Ecotain.
It's expected that due to funding from Fonterra and Nestlé, that these farms and more will increase the amount they grow, therefore maximising the benefits.
Nestlé's Robert Erhard says, "Working with our suppliers and others is critical for achieving Nestlé's target of net zero carbon emissions by 2050.
"Reducing on-farm greenhouse gas emissions and protecting waterways will help us get there and we're pleased to partner with Fonterra and DairyNZ on this initiative."
The project will also focus on improving understanding of how farmers can implement Ecotain successfully and engaging farmers through workshops, events and a national farmer network to extend knowledge.
DairyNZ's General Manager for New Systems and Competitiveness, David McCall, says the dairy sector has a wide range of work underway to reduce nitrates entering waterways and reduce on-farm emissions.
"It is excellent to have extra support from Fonterra and Nestlé within the Tararua catchment," Dr McCall says.
For more information about the Tararua Plantain Project, click here.