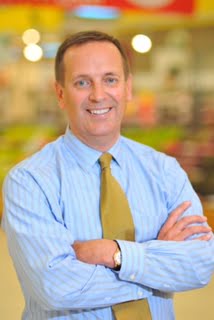 Jeff Adams will succeed Ian Morrice as Metcash Group CEO, bringing more than 20 years of experience in retail and wholesale industries with Tesco PLC to the role.
The accomplished executive has held a number of senior positions with Tesco PLC, including CEO of Tesco Kipa (Turkey), CEO of Tesco Lotus (Thailand), retail operations director of Fresh & Easy (US) and director of operations of Tesco Express (UK). Mr Adams has also operated as a business consultant, working with a number of organisation across the US and Europe since leaving Tesco in 2015.
Announcing the appointment, Metcash Limited Chairman Rob Murray said Mr Adams has a lifelong passion for the retail industry and is ideally suited to lead Metcash's continued focus on ensuring the competitiveness and success of independent retailers.
"Jeff's deep international experience, including a strong track record in difficult retail market conditions, made him a standout candidate for this role," Mr Murray said.
"We are delighted to have a person of Jeff's calibre and experience join us."
Mr Adams says independent retailing is in his family, and claims to understand the "vital role that independents play in local communities and the economy more widely".
"I am deeply passionate about the independent retail sector and am honoured to be joining a company whose core purpose is building their success," he said. "I look forward to using my experience to take our plans to the next level."
Mr Adams will join Metcash on September 4, 2017, subject to visa approval. He will be on a $1.8 million-a-year pay package, plus possible bonuses, for his four-year contract.
Metcash says Mr Adams will undergo a comprehensive orientation of the business and work with Mr Morrice to ensure a smooth transition to the role. He will succeed Mr Morrice as Group CEO following completion of the transition in December. Mr Morrice will then act as an advisor to Mr Adams and the Metcash Board through to his planned retirement in June 2018.