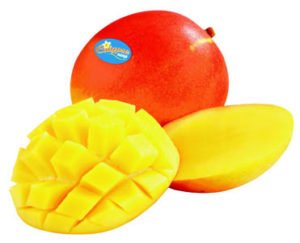 Perfection Fresh Australia (PFA) has acquired the exclusive sales and marketing rights to the Calypso mango and has plans to increase consumption of the fruit both domestically and internationally.
PFA says the acquisition, from OneHarvest, will establish it as one of the country's leading mango marketers, responsible for more than a third of Australian domestic mango industry sales.
The family-owned fresh-produce company has marketed mangoes for more than 30 years with a portfolio that also includes Kensington Pride, Pearl, Keitt and R2E2 mango varieties.
PFA CEO Michael Simonetta said the move provided benefits for mango growers, retailers and consumers.
"We will work closely with the Calypso grower network and supply chain to ensure we deliver a consistently high-quality product with full season availability for the major chain stores and independent retailers," he said.
"We plan to drive sales with tailored and targeted consumer campaigns focusing on the unique attributes of Calypso mangoes and the health benefits of consuming mangoes."
PFA says Calypso mangoes are known for their vibrant colour and greater amount of flesh, providing more mango and less seed, longer shelf life and delicious flavour.
They are grown in Australia's north, with 10 million kilograms of Calypso mangoes being sold last season and a significant increase on this figure expected this season.
OneHarvest Managing Director Sam Robson said the company had sold the Calypso mango marketing rights to focus on its core business of fresh cut salads and meal solutions.
PFA will take over the marketing of Calypso mangoes immediately, ahead of the mango harvest season expected to begin in September.