Vinnies NSW is releasing a new product range created from recycled textiles including donations to Vinnies Shops that were not able to be sold on the shop floor.
The new range is called re/CYCLE in a nod to the repurposed and circular nature of its original source.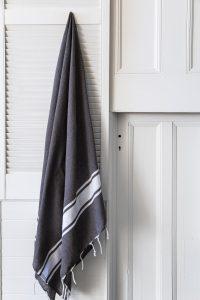 re/CYCLE will include throw blankets, beach towels, tea towels, rugs, cushions and other homewares 100% recycled from textiles including those that were unable to be resold in their original condition.
"At Vinnies our core purpose is to help people experiencing poverty and disadvantage, but we're also passionate about embracing sustainability to help the environment," says Executive Director of Commercial Enterprise, Fundraising and Communications at St Vincent de Paul Society NSW, Yolanda Saiz.
"By purchasing the beautiful homewares from the re/CYCLE range, shoppers will be able ot financially support our charity work while saving fabrics from landfill."
11.7 million tonnes of textile waste end up in landfill each year globally. The circular recycling model allows Vinnies Shops to divert waste from landfill and reduce environmental impact by reselling second-hand clothing, and recycling fabrics when they are unable to be sold.
The new recycled range will first launch in Brookvale, Sutherland, Nowra and Lavington stores in early June.
Proceeds from re/CYCLE sales will support people experiencing poverty, homelessness and hardship, including the growing number of households financially struggling due to COVID-19.