Frucor Suntory's Maximus has created two new flavours to help gamers of all types get their GAME ON.
Maximus flips the script by introducing two new sports drinks targeted at gamers.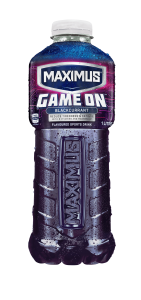 Maximus interviewed gamers from across Australia to understand their gaming and consumption habits, and gained some great insights:
Gaming is very much a social sport
Most gaming sessions last between one to three hours
Casual gamers look for beverages that give them a small boost of energy for those shorter gaming sessions
There is a real crossover with gaming and sports – 61 per cent of 18 to 39-year-old males engaging in both activities.
The insights helped the brand create two new one litre Maximus flavours: Blackcurrant and Lime. Both variants are said to be packed with magnesium and B Vitamins to reduce tiredness and fatigue and contain 18 per cent less sugar than core Maximus.
Look to support local manufacturers who have the innovation and design capability to accelerate your production rather than paying inflated international prices for your machinery.
Read More
To celebrate the launch, Maximus is giving consumers the opportunity to win a new Xbox Series X console daily (90 to be won). There are also 5,000 monthly Xbox Ultimate Game passes to be won instantly.
Maximus Brand Manager Rebecca Hantzis is thrilled to see these flavours disrupting the sports drink category.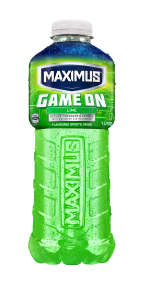 "Gaming is a massive cultural trend right now, especially with the Covid-19 pandemic forcing many people to stay inside. Now restrictions are starting to ease and sport is returning, Maximus GAME ON could not launch at a better time.
"The awesome promotion with Microsoft and Xbox also allows us to excite consumers with a chance to win a fantastic prize and bring attention to our two new great flavours.
"Some big wins for the brand in many of our major accounts – I can't wait to see it fly off the shelves!"
To enter, customers can purchase one of the Maximus GAME ON flavours, Blackcurrant or Lime. The promotion runs from August 3 through to October 31, 2020. For more information, visit winwithmaximus.com.au, or keep reading here.