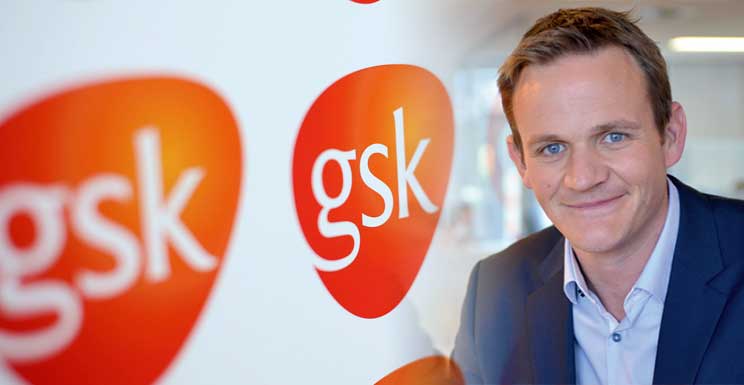 Retail World's Exclusive Interview for this month is with GlaxoSmithKline (GSK) Australia Consumer Healthcare Head of Grocery Gareth Jones. GSK is a global business with a footprint in more than 150 markets, and 84 manufacturing sites in 36 countries. In Australia, the company employs close to 1,250 people across research and development, manufacturing, sales and marketing and core business services.
Mr Jones has a wealth of experience working at GSK Consumer Healthcare, both in Australia and the UK, and across a number of leadership roles in commercial strategy and sales. He caught up with RW to discuss his passion for building sustainable relationships with GSK's grocery partners to drive growth and the future of consumer healthcare in the channel.
What products does GSK have in the grocery channel? How are they performing?
We're really proud to supply some of Australia's leading brands across five categories: pain relief, respiratory, oral health, nutrition and skin health. In the grocery channel our biggest categories are oral health, pain management and respiratory, with key brands such as Panadol, Voltaren and Nicabate from a medicinal perspective and Sensodyne, Macleans and Polident in oral health.
As a leader in specialist oral health, we see huge potential for this area in grocery. Sensodyne is already driving significant value growth in this sector [15 per cent – Nielsen Homescan MAT to 16/10/16] and this is still an untapped opportunity as only half of sensitivity sufferers seek treatment.
In the pain management category, GSK innovations contributed strong incremental sales. Panadol Optizorb, valued at $23 million, is our fastest growing product in this category, growing at 8.1 per cent in the last quarter. The performance of Panadol Optizorb can be attributed to the fact it responds to a distinct consumer need: fast-acting pain relief.
The much-awaited return of Nicabate Minis and Lozenges means that our nicotine replacement therapy [NRT] is enjoying 10.1 per cent uplift.
What unique challenges does the grocery channel present?
While consumer healthcare is a growing area in Australia, it's also very competitive and highly regulated, which presents some unique challenges for the grocery channel.
These challenges mean that we [GSK] need to innovate in ways that really improve the lives of consumers and shoppers.
We must do this by building on our strong history of product innovation – from Panadol Optizorb through to our latest success, Sensodyne True White, which has delivered nine per cent incremental value to the total Sensodyne brand. We must work with our customers to ensure these launches are used to create ongoing interest and awareness of health and beauty in grocery.
In-store, very simply, we need to make health and beauty easier to shop. We must work more closely with grocery retailers to ensure a clear and simple range, with shelf education to ease navigation and ultimately aid shoppers' self-selection.
We also need to think more about our shopper's psychology. A case in point is children's medicines, which are regularly merchandised with their corresponding adult medicines in a patchwork of different locations across the fixture. The obvious opportunity would be to bring this together in a separate 'children's health' hub to aid easy and safe selection for anxious parents. We need to ensure our grocery partners have the right insights into shopper missions to deliver these store solutions.
The final challenge is to ensure that the current drive to value doesn't stall category opportunity. Heavy discounting and promotions in, for example, the pain management category, doesn't necessarily drive growth, and more gains can be made from investing in fixture navigation and disruptive shopper solutions around the store. The focus on price may ultimately stifle innovation and result in falling consumer satisfaction, as the emphasis is on cost cutting rather than investing in awareness of more premium and efficacious products.
What about unique opportunities in the channel?
Health and beauty has the potential to add incremental spend to a grocery basket, particularly where premium and specialist items are being sought. The grocery channel is very strong in food health, but hasn't traditionally focused on health and beauty in the same way. So, taking a fresh look at this area presents an exciting opportunity that we're working with our partners to seize.
We're confident that by collaborating effectively, using a shopper-led approach, we'll be able to tackle the current challenges and create standout health-and-beauty destinations relevant to grocery. This will enable our partners to better meet the needs of shoppers – who are looking to seamlessly integrate health and beauty into their weekly shop – in the grocery environment.
We're already working closely with our retail partners to better understand shoppers and deliver category strategies that capitalise on health-and-beauty moments, which often go untreated, and drive incremental value growth.
Oral health, medicinal and NRT all represent great opportunities here. These categories allow retailers to proactively support the healthy lifestyles their shoppers strive for and improve health outcomes by providing regimen-based solutions. For example: a complete oral health regimen, from toothpaste and brush to mouthwash and floss, or NRT patches and gum coupled with a loyalty incentive to help 'quitters' quit.
How can retailers maximise their sales of consumer health products?
The consumer healthcare market has doubled over the past 10 years to more than $9 billion in Australia [Nielsen Homescan MAT to 21/3/15 versus 2008), driven primarily by an ageing population, a growing interest in health and wellness and increased access to online health information.
However, the grocery channel still under-indexes in a number of consumer healthcare categories within health and beauty, so there's a significant opportunity for grocery retailers to create even greater revenue in this area.
A key to unlocking this growth is to refocus on premium and specialist products that drive value growth. This doesn't mean there isn't a role for consumer value propositions. Rather, it's about a shift towards understanding the full spectrum of shoppers and providing a range of products, that delivers against all of their needs to maximise value.
How did the merger between GSK and Novartis come about? What are the benefits of the deal?
Following the completion of our joint venture in June 2016, the new GSK Consumer Healthcare is even better placed to help our customers capitalise on the consumer healthcare sector opportunity within health and beauty.
The joint venture brought together the strengths and brands of two successful legacy companies to establish category-leading positions and expertise in pain, specialist oral health and respiratory.
As the self-care movement grows and consumers take greater responsibility for managing their health, access to consumer healthcare products becomes more important than ever and the grocery channel has an important role to play alongside pharmacists here.
Why are you proud of the work you do?
At GSK, our mission is to help people do more, feel better and live longer. The job satisfaction of working for a company that genuinely lives this is a huge bonus.
We have a longstanding global partnership with Save the Children that supports a number of projects here in Australia as well as supporting a number of local Australian charities, including Foodbank, which exemplify this.