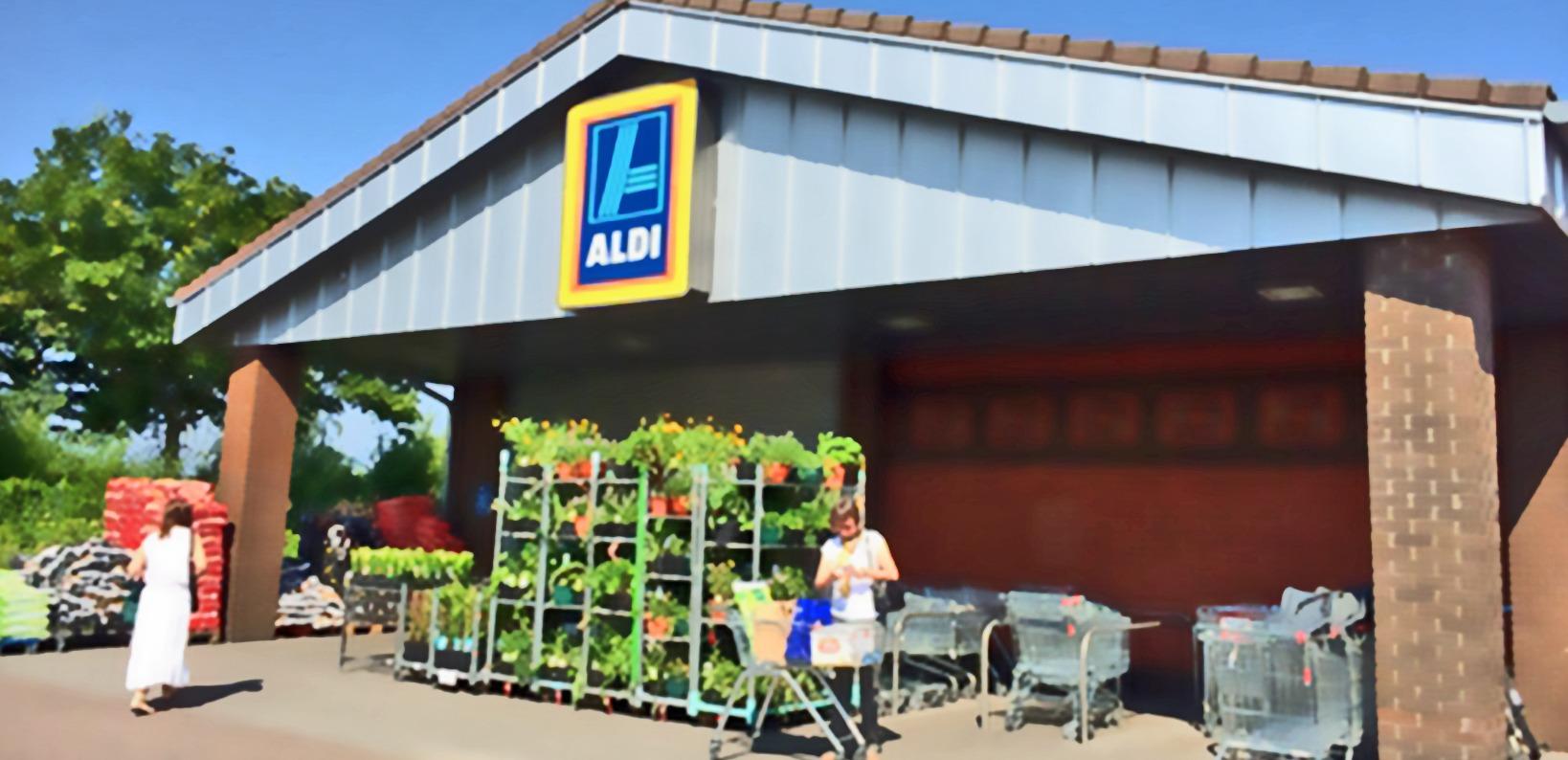 Global insights provider Planet Retail provides the latest news in the international market.
By Clare Nutter, Associate Analyst.
AUSTRIA
Grocery retailer SPAR (Austria) has reported that total group sales rose 1.9 per cent in 2014. Its private label range continued its success story in 2014 with SPAR free from, SPAR Veggie and SPAR Premium being the most successful. Overall, private label sales improved six per cent in 2014 and now account for 39 per cent of all sales.
For 2015, the retailer plans to invest €450 million ($672 million) in its domestic Austrian market and its operations abroad, the same amount as last year. SPAR has also announced that it will – in contrast to competitors Pfeiffer, Billa and Merkur – take its time before investing in grocery e-commerce on a larger scale. To date, the retailer only operates an online shop for wine and another for toys, electronics and kitchenware.
CHINA
South Korean hypermarket chain E-mart isn't giving up on China after all, despite its loss-making business, and plans to retrench from the market. The retailer has been shutting unprofitable stores and trying to sell remaining ones since mid-2011.
Now, Shinsegae-owned E-mart is to launch on an online shopping mall operated by Alibaba Group to revive its presence in the market. It plans a 500-product range with emphasis on Korean goods popular with Chinese tourists visiting Korea.
Online grocery shopping in China is rapidly increasing and, with its targeted product proposition, E-mart could well differentiate from existing e-grocery players such as Walmart's Yihaodian. An initial smaller-scale operation would keep operating costs down and give flexibility to test and adapt product assortments.
As with many other countries in Asia, the Korean Wave, also referred to as 'Hallyu', has been taking hold in China. TV dramas and K-pop have been catalysts in boosting demand for Korean cosmetics, gadgets and food, especially among younger people.
China Resources Enterprise (CRE), the second-largest grocery retailer in China after Auchan/RT-Mart, has posted its first full-year net loss for over a decade – a result of tougher market conditions and the financial impact of forming a joint venture with Tesco.
The company reported a 15.1 per cent increase in retail sales to HK$109.50 billion ($17.12 billion), with a loss of HK$873 million (compared to profit of HK$100 billion in 2013). Same-store sales fell 2.6 per cent. Describing the year as "overcoming short-term headwinds for sustainable growth", CRE reported the general slowdown in the Chinese economy impacted sales of high-end products and gift cards, while rising competition from e-commerce players also played a part. In addition, an HK$800 million provision for the closure of underperforming stores negatively impacted profits.
Going forward, the focus is on unleashing operational efficiencies through the Tesco joint venture created in 2013. Despite impacting profitability, CRE is confident the scale and knowledge it accrues from the partnership will help transform the overall business model.
ITALY
After five years, Auchan hypermarkets and Simply supermarkets in Italy are to leave the Nectar Card loyalty scheme. Starting March 1, the retailer introduced its own Latua! Card.
"Backed by a multi-network and an extensive presence throughout the country, we decided to create a programme that is exclusively ours," Head of the Loyalty Programs Marco Filipponi said.
Planet Retail believes the move was triggered by Auchan's need to get better control of customer data, a critical aspect for the relevance of promotional activities in the context of a fraught economic environment in Italy. The new scheme will also allow Auchan to restructure the benefits offered around its various banners – private label products will be pushed more vigorously, for instance.
The Latua! Card can be used at multiple banners. These already include Auchan's drugstore chain LillaPois. Going forward, Auchan has already announced a series of partnerships, centred around Eni petrol stations and e-commerce operations (TUI.it, eDreams, etc).
NETHERLANDS
ALDI Nord intends to finish the transformation process of its 500 stores in the Netherlands within the next five to seven years. The retailer plans to eliminate small stores with narrow aisles in city centres. Instead, it wants to focus on outlets with bigger parking lots, more light and space and a greater fresh food offer. In addition, it intends to become more proactive with communication.
According to Planet Retail's estimates, in the Netherlands, arch rival Lidl overtook ALDI in sales in 2013 to become the country's leading discount operator. However, the company believes it is not too late for a change of ALDI's concept.
POLAND
With deflationary pressures in the Polish market and ever-increasing competition, Jerónimo Martins' Biedronka is expanding its non-grocery offer in search of higher margins.
Biedronka's entertainment category saw a revamp around Christmas and in early February the retailer introduced a fresh new DIY range. Its beauty offer has also been expanded, with 50 new products, and its private label Bebeauty range will now be sold alongside well-known cosmetics brands. Its private label baby care range, Dada, is also set to grow.
Biedronka might be the market leader in Poland, but its guiding light as regards profitability is definitely Schwarz Group's Lidl. It's no surprise that Biedronka's category experimentation is closely following in the footsteps of the guru of efficient discounting in Europe. So could Biedronka now look to larger stores that mimic supermarkets? It is one potential strategy for the retailer, but intense real estate competition in urban centres, where Biedronka is focusing in 2015-2017, would challenge this.
Carrefour has notified the Polish Competition Authority of its intention to take over the Galerie Alkoholi liquor chain. Its 38 stores are largely concentrated in the country's third-largest city, Łódź, in central Poland. Should the acquisition be approved, Planet Retail believes the stores will be converted to Carrefour Express convenience stores or, potentially, Carrefour Market supermarkets for the largest units.
The move does not come as a surprise as Planet Retail has already stressed Carrefour's renewed interest in acquisition, not just in Poland, but also in other European markets, and it is not short on opportunities. Due to continuing depressed consumer spending and consequent heightened price competition, a substantial number of small and medium-sized retailers have found themselves caught between a rock and a hard place – waiting for a recovery that didn't arrive quite fast enough. These operators will make easy prey for a voracious predator such as Carrefour.
SWITZERLAND
Swiss grocery retailer Coop (CH) has reported a 1.7 per cent increase in profit to CHF470 million ($634 million) for its FY2014 ended December 31. EBIT rose nine per cent to CHF828 million ($1.12 billion). Group net sales increased by 1.3 per cent to CHF27.2 billion ($36.5 billion) adjusted for currency effects. Net sales at Coop (CH)'s retail division rose 2.4 per cent to CHF17.7 billion ($24 billion).
The increase can be mainly attributed to Coop (CH)'s sustainability and quality seal private labels. Certified organic products also contributed significantly, achieving record sales of CHF1.1 billion ($1.4 billion). Private label share of total sales was approximately 55 per cent in 2014 and is set to increase.
For the first time, net sales of Coop's online shops exceeded CHF1 billion ($1.3 billion), generating sales of CHF1.1 billion ($1.4 billion), mainly due to the acquisitions of Nettoshop and Schubiger.
All in all, the figures are not surprising. The retailer has to struggle with tough market conditions, intensified domestic price battles and consumers shopping across the Swiss border to take advantage of currency differences. The results are therefore moderate.
UK
It was not so very long ago that Asda was the top performer of the UK's Big Four. But the latest figures suggest this crown has well and truly slipped. In Q4 (the 12 weeks to January 4), like-for-like sales slumped by 2.6 per cent. Taken at face value, this is a worse performance than Tesco and Morrisons, albeit over a slightly different time frame. Adjusting for this, Asda is probably more in line with its peers. Either way, its sustained period of outperformance is over. For the year as a whole, like-for-like sales slipped by -1 per cent. Taking into account new space and inflation, total sales were up 0.5 per cent.
In marked contrast to its listed peers, Asda announced an acceleration in capex for this year, pledging to invest around £600 million ($1.1 billion). As well as rolling out its 'store of the future' concept to a further eight stores, a further 17 new store openings are planned this year. The business also gave a preview of a forthcoming refreshing of the Asda brand.
ALDI finally seems to be taking the plunge into online in the UK. The German hard discounter has reportedly been hiring online experts and leaning on external consultants to help create a proposition, with company insiders stating that activities in the space are now "reaching fever pitch".
With Planet Retail data showing that e-commerce already accounts for 11 per cent of total retail sales in the UK, establishing an online presence would allow the discounter to tap into another growth channel outside its already-aggressive physical store expansion. With the added cost and complexities of running an online operation historically being a turn-off for discounters, ALDI may be looking to focus on selected food and non-food categories, where it can offer an expanded range of goods online outside the restrictions of its physical stores.
ALDI has some, albeit limited, experience in the channel, having launched an online liquor store in Australia in August 2013.
The words 'buying success' come to mind when viewing Sainsbury's latest quarterly results. The company says it achieved volume growth across the food business, a positive achievement, without a doubt, but much of this uplift has been gained through major price investment.
Such investment is one of the key factors currently driving UK food price deflation. Volume growth may well have been achieved, but at what cost? There is an even wider point here, though – Mike Coupe, Sainsbury's CEO, believes there are signs volume growth may gradually be returning to the market. If true, this would be fantastic news for a sector experiencing dwindling volumes for years now.
In terms of the headline numbers, although marginally widening last quarter's decline of 1.7 per cent, they were actually a little better than consensus forecasts, albeit signalling Sainsbury's trading performance is coming into line with major competitors.
The retailer highlighted the relatively strong performance across its online and convenience businesses, with the latter achieving sales growth of 14 per cent. Unfortunately, growth here was still insufficient to offset the declines seen elsewhere.
FRANCE
Auchan Drive banner Chronodrive has launched a new service dubbed Izy Scan, which helps shoppers to manage their shopping in a simple-to-use way. Using a small device from Silicon Valley-based start-up Hiku, they can add products to their shopping list via voice recognition or by scanning the barcode. Customers can buy the scanner, which is usually priced US$79 ($95.80), on the Chronodrive website for €30 ($42.3).
The system, which has been tested since last summer, is already being introduced at Waitrose supermarkets in the UK. These types of devices are set to fuel online grocery sales and demonstrate that ordering goods online is becoming increasingly smooth and easier. However, to fully solve the last mile problem in the same way appears to be a more difficult task. It is highly unlikely, for example, that drone delivery, so relentlessly touted by Amazon, will be the silver bullet for the fulfilment challenge.
GERMANY
Schwarz Group's big-box banner Kaufland has launched a premium grocery private label line called Exquisit in its domestic German market. The range comprises 200 items, including specialities from France, Switzerland, Belgium and Austria. Most will be permanently on offer, with the range expanded accordingly in the run-up to festive seasons.
The banner's sales performance in Germany is said to have fallen behind schedule. One facet of the current Kaufland strategy is the rollout of a more attractive store design. It also undertook its first promotional TV campaign of late, but the initial effects have not really fuelled sales growth, although it has strengthened brand recognition.
Kaufland has been sceptical regarding a premium private label. However, it is one of the very last grocers in the German market not to offer such a line. Premium 'own brands' have become a common feature at its full-range competitors Edeka and Rewe, as well as at all discount store operators in the market.
TURKEY
Turkish supermarket operator Begendik received international attention after acquiring 12 Real hypermarkets, sold by Metro Group in August 2014 due to profitability concerns. Their new owner has now announced a net profit for its Real business and plans to open a new store in a few months. According to Begendik, it is the first time since 1997 that these hypermarkets have not recorded a net loss. It attributes this to efficiency improvements and better cost management.
In CEE, Auchan acquired all the Real hypermarkets except for in the one market it does not operate in: Turkey. It took some time to find a local buyer as the big-box channel is not growing as fast as smaller formats here, but Begendik, a medium-size player active in Turkey for nearly 30 years, has been the remedy.
This may simply be another example of the importance of local market knowledge in grocery retail. The Carrefour Turkey operation similarly announced profits after years of losses, following the management handover to Turkish partner Sabanci Group.