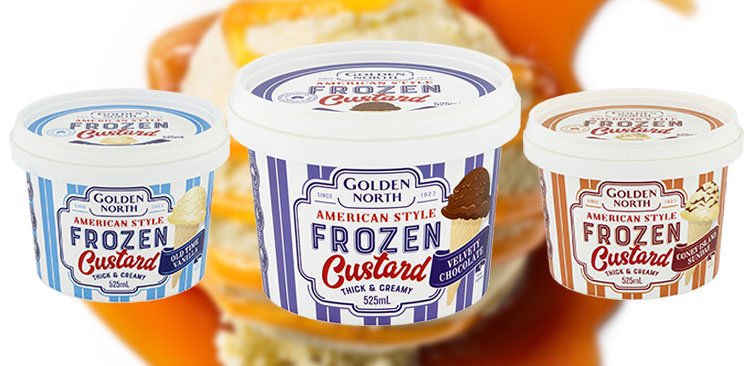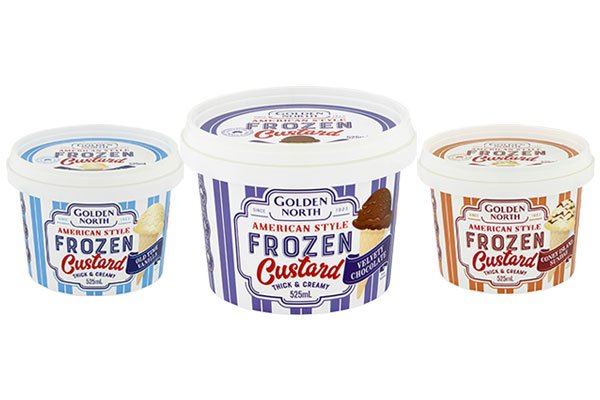 Australian consumers can now enjoy a thick and creamy dessert at home with Golden North American Style Frozen Custard.
Frozen Custard is a cold dessert similar to ice-cream, but made with egg yolk that is said to give it its extra thick and creamy texture. It originated in Coney Island, New York, in 1919 as a traditional carnival treat. Traditionally available at frozen-custard shops, frozen custard has rapidly gained popularity in America because of the signature thickness and its ultra-creaminess.
Inspired by Coney Island's carnival fun and joy, South Australian manufacturer Golden North has developed three flavours for the range: Coney Island Sundae (vanilla with chocolate ripple), Old Time Vanilla, and Velvety Chocolate.
Golden North is a premium ice-cream brand made in Laura, a rural town in the north of the Barossa region. Its products are 100 per cent palm-oil free, and made using only the freshest milk and cream sourced from local dairy farmers.