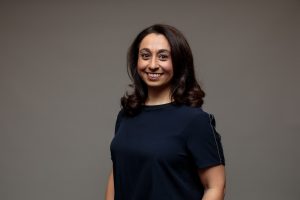 All businesses are looking at how they can stand out from the crowd. It's no different in the coffee industry.
By WKSHOP Marketing Director Nicole Saleh.
Whether you're a franchise, multi-site business, café, restaurant or completely new venture, when it comes to coffee, the goal is to deliver a unique experience that will have customers coming back for more.
For your business to succeed and grow, it's important to take a holistic approach to your coffee offering. At WKSHOP we start by workshopping your business, working with you to understand what you need to thrive, so we can deliver you a tailored specialty coffee solution.
Regarding the supply of coffee, we've noted a trend where businesses are looking for more than just a product transaction. They want to work with a supply partner that has knowledge and experience and will provide guidance and support on their coffee journey. We saw the importance of this during the height of the Covid pandemic as our team guided cafe and hospitality customers through changing restrictions and lockdowns in each state and territory, working as an extension to their business. Our team continue to provide the support needed to help re-establish our partners for growth.
In addition to the strong value we place on working in partnership, we start the journey seeking to understand what your specialty contract coffee roasting needs are. This is the first pillar of our process and it's always exciting to develop a blend that delivers a specific taste profile for your customer demographic. Having a bespoke coffee blend that can be produced under your brand gives you a point of difference. This is rewarding for both you and our roasting team.
Our Head Roaster, Paul Golding, is skilled in premium green bean selection, ensuring sustainability is at the forefront, working directly with farmers as well as global trade partners. Quality starts not only with the beans that are sourced from key coffee growing regions around the world, but also the roasting equipment used, which at WKSHOP comprises state-of-the-art Italian Brambati roasters.
Barista and business training are important aspects contributing to the success of a coffee business. Our WKSHOP Academy training facility supports your business by investing in your team so they can deliver an exceptional coffee each time. We've all heard stories of people we know visiting a cafe only when a certain barista is rostered on, to enjoy a coffee that's up to their standard. Not training your team is a missed opportunity that could adversely impact your business. Training not only equips baristas with the knowledge and skills to consistently serve great coffee, but the right training can also help gain efficiencies and positively impact your business profitability.
Having already developed a great blend, your brand personality can be showcased through custom packaging. Having your own blend in creatively designed packaging can help your business stand out, especially on-shelf. This not only includes coffee packaging, but also takeaway cups, sugar sticks and more. Multi-site brands love this option to strengthen their brand through multiple touchpoints.
To build your customer base, it's important to get your marketing and social media strategy right. While this isn't traditionally offered by roasters, it is at WKSHOP, where our team can work with you to provide support in coordinating photography and advice on marketing strategy.
Having the right coffee equipment and technical support, including espresso machines, grinders, accessories, parts and technical service, is another way we at WKSHOP ensure you have peace of mind in knowing that your machinery is always running at its best. With insights and access to the best equipment brands in the market, we select equipment best suited to your usage, footprint and business needs.
Working through all these key areas gives our WKSHOP team great satisfaction to deliver an individual strategy that equips your business for success on your coffee journey.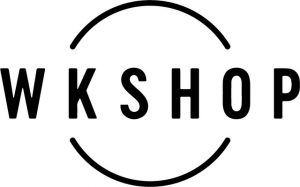 About Nicole Saleh 
Nicole Saleh has been in the coffee industry for more than 20 years in marketing and brand management. She has local and international experience working for an Australian global coffee brand. As a business owner of a cafe and roastery, she continues to share her passion for coffee.
About WKSHOP 
WKSHOP is here to supply, create, educate and innovate your coffee business. We provide specialty contract coffee roasting, private label packaging, coffee training via our WKSHOP Academy, coffee machinery and technical service support. If you're a cafe, restaurant or multi-site franchise, let us workshop your coffee business. Inquire now at wkshop.com.au or email hello@wkshop.com.au