A new shopping frenzy is said to be taking hold as consumers rush to buy a host of products as they become accustomed to the new realities of working remotely and social distancing.
Dr Prashan Karunaratne, economist from the Macquarie University Business School, refers to this new method of shopping amid the COVID-19 pandemic as the 'substitution effect'.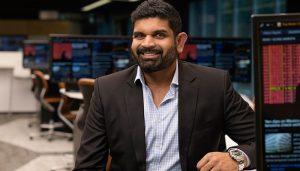 According to Dr Prashan, shoppers are not content with panic buying of toilet paper and staples like rice, pasta and canned goods. They are now turning their attention to finding an alternative to their usual routine. This includes purchasing a range of new products to maintain their lifestyle at home to replace activities that revolved around work, cafés, pubs and the gym.
"As Australia goes into a partial shutdown, we are seeing empty shop shelves for trampolines, computer screens, dumbbells, freezers, potted plants, hardware, video game consoles and alcohol," says Dr Prashan.
"COVID-19 has had two impacts on the purchases of consumers: the first is that several Australians are experiencing a reduction in income due to the negative impact that the virus has had on their employment due to a reduction in demand.
"The second consequence of the partial shutdown affects the way consumers achieve their satisfaction in terms of their needs and wants. Consumers now foresee a short-term lifestyle change and have a need to find substitutes to achieve their desired level of satisfaction."