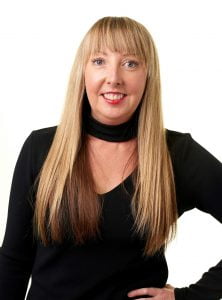 In the early stages of the pandemic, we saw the function of in-store marketing take a back seat.
By Shop! ANZ Marketing, Events and Membership Manager Zita Watkin. 
People were restricted to 'in and out' style shopping, and 'Covid-safe' functional signage became integral to the shopper experience.
As we learn to live with Covid for the long haul, two big questions come to mind when it comes to retail marketing:
How can we design Covid-safe environments that are perfectly integrated into the brands story?
With health and wellness at top of mind (more than ever!), how can brands embrace the habits of the 2020 shopper to create instore retail experiences that are on point for new Covid retail?
Health and wellness insights
Consumers are focused on boosting their immunity to fight Covid-19. Vitamins, supplements, and other immune-boosting products are in demand. Preventive health care products, such as vitamin C, are trending higher than symptomatic products.
Key points that relate to shopping for health and wellness products in COVID retail, according to IRI FMCG in the 'Covid-Quarter'.
'Boost my health and immunity': People care about maintaining general health and immunity more, not only replenishment products that they may have bought previously. 'Focus more on my health' – up 35% in pandemic (third highest increase after washing hands and using hand sanitiser more).
'Sanitised society': Align brand and product with 'sanitised society' fixation.
The take-aways for retail marketers from these insights is that whilst prevention, hygiene, and immunity-based products are at front-of-mind, we need to create safer retail environments for shoppers who rightfully so, have anxiety towards the avoidance of infection.
Creating display solutions for the new shopper world
One of the overwhelming sentiments felt by many since experiencing the Covid-19 lockdowns, is that people now have a newfound enjoyment for simple pleasures like visiting a store for groceries, gifts, cosmetics and other day to day shopping trips previously taken for granted.
There are opportunities to improve on the 'shopping for basics' experience through retail display solutions now that we understand the Covid world shopper.
We need to create retail solutions that look and feel clean and easy to shop; perhaps introducing sanitisation elements, whilst providing solutions in a brand enhanced zone.
Examples of retailers making an impact in a COVID world
Designed by David Jones and produced by retail solutions experts, id8 Studio, the new Wellness Station at its Elizabeth Street Sydney store enables brands to take over the space showcasing their hygiene and wellness offerings to customers.
The Wellness Station punctuates the hygiene stop on store entry, in true David Jones style. Brands can showcase their unique products as part of the hand sanitisation process, exciting David Jones shoppers with new offerings each time they come to store.
Australian beauty label Grown Alchemist was the first brand to utilise the sleek and contemporary Wellness Station; the perfect partner for David Jones' hygiene and wellness feature on their world class beauty floor.
Another example comes from Australian events company, DisplayWise. DisplayWise know how important face-to-face interaction is for consumer brands. The desire to 'browse' still strongly exists, and it is up to stores to provide exceptional retail experiences.
As Australia entered phase two living with Covid-19, DisplayWise developed Bare Hygiene, a range of brand centric sanitisation stations enabling retailers to facilitate engagement with customers, promoting new brands and products.
Myer and Pandora are two retailers who have already integrated these new premium hygiene solutions into their in-store environments and shopper experiences. The high-end contemporary designs are perfect for the occasion of trying on and sampling jewellery and beauty products, whilst looking like part of the store design.
As Australian retailers start to trade normally and 2020 comes to an end, it will be interesting to see more and more innovation presented by retailers, merging brand, hygiene and retail displays to create engaging retail experiences for the new-normal shopper.
About Zita Watkin
Zita Watkin has 20 years' experience in design and marketing, working with Australia's top creative and manufacturing businesses; servicing iconic retailers and brand clients.
Zita travels internationally to GlobalShop and Euroshop, keeping up to date with the latest retail marketing trends and case studies, returning to share findings with Shop! ANZ members.
Today, Zita works alongside Shop! creating content for members and curating marketing and events. She also runs her own consultancy, Zita Creative Marketing, working on strategic marketing for retail B2B clients.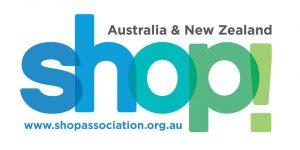 About Shop! ANZ
Formerly known as POPAI, Shop! is the only global, not for profit industry association exclusively advocating for excellence in shopper marketing and retail experience. With 20 offices covering 45 countries and over 1700 member companies worldwide, Shop! brings global best practice intelligence, resources, recognition and networks and to our members. For more information, visit www.popai.com.au or email shopassociation.org.au.