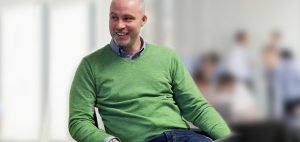 On a leadership course for retail managers I was taught that 'leaders manage the context.' The tutor wanted us to appreciate the difference between management and leadership and highlighted the need to look up and consider the changing environment. Covid-19 has already created context change for society and looks set to continue doing so.
By ReThink Productivity CEO Simon Hedaux. 
The biggest context change is to customer attitudes and behaviours. For most people, the lockdown period has meant that our daily weekly rhythms and routines have changed, and that includes how we do our shopping. The impact on your business will vary depending on the products you sell, geographies you operate in and customer demographics. While expectations of younger age groups are that their habits may not change significantly, and that there may even be a burst of pent up retail spending, most other age groups will retain a degree of ongoing concern about safety.
Look to support local manufacturers who have the innovation and design capability to accelerate your production rather than paying inflated international prices for your machinery.
Read More
For retailers, the need for safety will increase costs.
Cleaning will be more extensive and making enhanced regimes obvious to customers will provide important reassurance.
You may deploy colleagues to limit customer numbers in store or encourage social distancing compliance.
Time for check out will increase where customers are spaced 1.5 metres apart as the walk-up time between customers will be longer.
This extra workload cannot be avoided and will encourage customers to see you as a safe place for them to shop.
Given there will be extra workload and costs, what can be done to offset them and improve productivity?
Maximise sales, including multi-channel – experts agree that Covid-19 will accelerate the shift to online, including click and collect. Our top tips for an efficient click and collect operation are:
Where is your customer pickup point? Make it easy for customers.
Store parcels as close as you can to the pickup point.
Organise your store so parcels can be retrieved quickly.
Avoid paper check lists.
These will sound obvious, yet we've seen operations where they take more than 10 minutes to retrieve a single parcel, or where paper trackers create delays and unnecessary admin.
Review your crisis operation – most retailers that traded through lockdown periods adopted changes that they may not have considered in more normal times. If you slimmed down your operation and it worked, make the change permanent.
Streamline counts – evidence is that the more counts are done, the less accurate the stock file figures become. Can you stop all routine inventory counts? When lines go negative on the stock file, auto zero them overnight. Reserve your count efforts for gaps to ensure availability for customers.
Stock levels – excess stock creates work. It needs moving around, counting, date checking and taking to the shelf. Most of your sales will come from a small proportion of your range so minimise holding of less frequently sold lines.
Match team resources to changed demand – the trading pattern and workload in your stores will change. Too many colleagues on duty reduces productivity and too few risks a suboptimal operation and longer lines for customers.
Eliminate all non-essential tasks – remove as many tasks as you can that take time and don't directly drive sales.
Consider how technology can help you – contactless payment cuts risks and takes half the time of cash payment and footfall counters are being repurposed to track customer numbers and automate management of maximum customer numbers in store.
Retailers have always responded to change, and we'll carry on doing that whilst looking after our customers over the coming weeks and months.
About Simon Hedaux 
Simon Hedaux is founder and CEO of Rethink Productivity, a world leading productivity partner which helps businesses to drive efficiency, boost productivity and optimise budgets. For more information see https://rethinkproductivity.co.uk/