Pet food and treats, according to Bell & Bone Director Arianne Sackville, are evolving in the grocery and pet speciality channels with more premium and fresh options.
"The pet food category is very much influenced by human healthy eating trends," she says.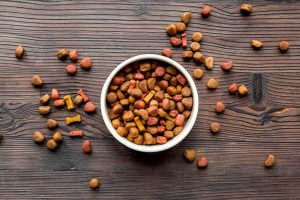 "Pets are becoming more significant family members, resulting in owners feeding them as if they're children. Picture raw meat and vegetable birthday cakes, 'puppy-chino' options at cafés, carob flavoured Easter eggs. These are all now standard options for dogs around Australia today."
Nestlé Purina Head of Marketing Anthony Hillier agrees that humanisation has been a key development in the category for a while.
Look to support local manufacturers who have the innovation and design capability to accelerate your production rather than paying inflated international prices for your machinery.
Read More
"However," he says, "we've seen this come into more focus in the recent months as people have been spending more time at home with their pets and as a result are looking for products to increase the bond with their pets."
Mr Hillier says urbanisation and natural are two other significant trends.
"Urbanisation is affecting the category in a few ways," he says.
"Firstly, when people are buying or adopting a pet, we're seeing a trend towards smaller dogs and cats, perhaps as more people are living in smaller housing or units. Due to the choice of housing location, this also affects shopping behaviour where people are looking for convenient and easy meal options for their pets.
"Natural continues to be a strong theme in pet care and the category has seen many new brands and products enter the market. However, we're starting to see this become a category expectation of all brands in the market."
Safcol Marketing Manager Dean de Villiers added: "Pet owners are looking for higher quality foods for their pets and are concerned about what's in the food and how it's made. We also see an offtake in healthy treats within the pet section."
Read about the latest in pet needs in the August issue of Retail World.