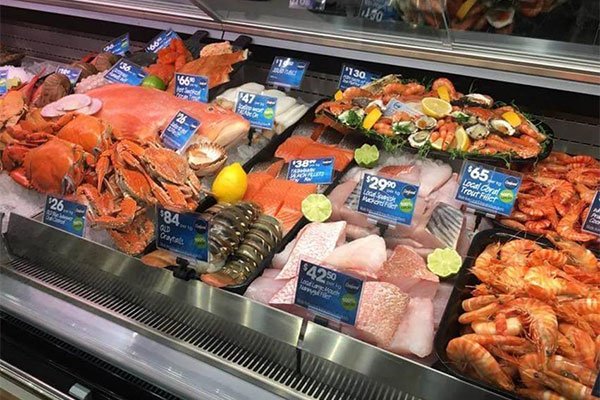 In a landmark move for the island, IGA Hamilton Island will aim to deliver greater convenience and ease for local shoppers and Australians on holiday, and enhance the community feel and delight for customers with a range of local, fresh and independent produce.
The store, which opened on August 1, features a deli with an array of fresh seafood, meat, in-store special offers and an extended range of gourmet, health and gluten-free food.
Hamilton Island CEO Glenn Bourke says the community is thrilled about the opening of the IGA supermarket, adding it "will be an excellent new offering not just for our permanent residents, but also our many hotel and holiday-home guests".
Shoppers on Hamilton Island can benefit from lower prices across the store through IGA's Price Match Promise, which matches hundreds of everyday items such as breakfast cereals, coffee and pasta to Australia's major supermarket chains.
The store is also leading the way in reducing plastic by introducing the policy of using recyclable bags and cardboard boxes instead of single-use lightweight plastic bags to reduce its environmental footprint on the island.
IGA Hamilton Island will also participate in IGA Community Chest, which raises funds for local organisations and charities.
IGA Hamilton Island Store Manager Brett Rhode said: "We are delighted to bring the new-look IGA-store format to Hamilton Island and we're looking forward to carrying a range of products, service and great prices to locals and holiday goers alike. We're proud to champion the local produce the area is famed for, along with the brands and products customers know and love.
"We want to make sure this store delivers a competitive and tailored offer for locals and visitors."