In less than 12 months, Harris Farm Markets has "rescued" and sold two million kilograms of fruit and vegetables as part of its Imperfect Picks range.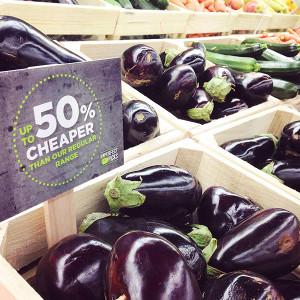 The range was launched in September 2014 in an effort by the family-owned business to address the staggering statistic that 25 per cent of fruit and vegetables grown in Australia never leaves the farm gate and is disposed of, ploughed back into the ground or used as animal feed, simply because it isn't perfect-looking.
Co-CEO Tristan Harris says Harris Farm Markets was the first major grocer in Australia to take the "carrot by the root" and relax some of its famously high aesthetic standards to focus attention on these less-than-perfect choices.
"Even though we relaxed our standards to allow this produce to be sold in our stores across NSW, we never compromised our commitment to taste and freshness, which sees customers coming back time and again," he said.
As a thank you to all its customers for making this milestone possible, Harris Farm is offering its loyal 'Friends of the Farm' members five per cent off all vegetables throughout August.