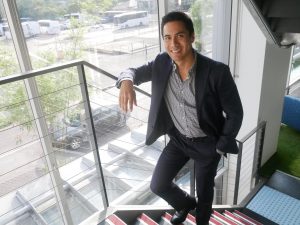 With coronavirus restrictions now easing across all states, commercial and industrial operators that were affected by lockdown measures are now seeing a light at the end of the tunnel.
By Energy and Carbon Solutions National Business Development Manager Mario Silvera
In the retail sector alone, early reports indicate around 80% of Australian businesses have returned to normal, with the figure as high as 93% in New Zealand.
However, leading economic experts have been quick to assert that while things are improving, the level of uncertainty with the virus is a variable. According to forecasts, even with our current base line, Australia is unlikely to get back on the pre-virus trend until after 2023.
In the meantime, the country's renewable energy output is on track to post its sharpest rise on record in the next two years, and together with COVID-19 is piling pressure on coal-power plants, which are much more costly to run.
This is a great sign for future energy costs and an excellent case for businesses to continue pursuing energy efficient solutions such as solar. However, as mentioned in my April commentary, the big focus for commercial and industrial companies is to maintain the existing cost of operations while the rest of the economy resumes a sense of normality.
While large scale solar installations are an obvious solution with their environmentally friendly output and reduction in monthly energy bills, a lot of businesses are initially put off the idea due to the high costs involved.
Working closely with these larger businesses, Energy and Carbon Solutions has identified an increase in buying decisions focused on 'cashflow positive' solutions with as little upfront cash payment as possible.
Historically, it was not unusual to see payback periods between five and seven years due to the cost of components and installations. These factors have improved dramatically in recent times and it's no longer unusual to see payback periods under five years in 2020.
Two key elements any commercial and industrial procurement manager or company director should consider if looking at installing solar this year, that will minimise the payback period, are:
Federal government $150,000 instant asset write-off program. As announced on June 5, the  government has extended this grant from June 31 to December 31, 2020. This option of accelerated depreciation means companies can claim much of the cost of solar installation in the first year, which dramatically improves the payback period. A recent job completed for a machining manufacturer client in Sydney's Erskine Park resulted in a three- to four-year simple payback for a 100kW solar PV system which would have previously been four to six years without the grant.
Using the Clean Energy Finance Corporation (CEFC) as a leasing option. The CEFC is a government-owned 'green bank' established in 2012, which facilitates increased flows of finance into the clean energy sector. With the help of a low interest loan from CEFC, commercial and industrial businesses can utilise a monthly 'chattel mortgage' option to have a large-scale solar installation completed without any big upfront costs. Referring to our Erskine Park customer again, part of the payment options available included the choice of a seven-year chattel mortgage plan at a cost of just over $1000 a month or $12,500 a year. Factoring in energy savings, this still meant a cashflow positive solution of around $4000 a year.
At the end of the day, every business has different energy consumption patterns and needs a tailored engineered solution, as well as proper financial analysis and advice before entering any long-term agreement. Although we firmly believe if the financial support is available, then you may as well explore it. Our Erskine Park client was extremely happy at the results, knowing that not only would they be saving money each year, but would also reduce their site's energy consumption by 46.8% and carbon footprint by a whopping 110 tonnes a year.
The signs are that 'clean' energy is paving the way for the future, especially after the catastrophic impact to our economy of both the national bushfires and coronavirus in 2020. Several start-ups, with the support of the Australian government, continue to find ways to improve energy efficiency technology and Australia leads the global trend with its adoption of this technology.
About Mario Silvera

Mario Silvera is the National Business Development Manager for Energy and Carbon Solutions. With a background in finance and marketing, he jumped into the energy sector more than 12 months ago to put a fresh spin on the energy efficiency perspective.