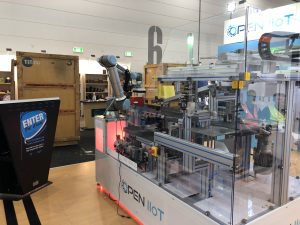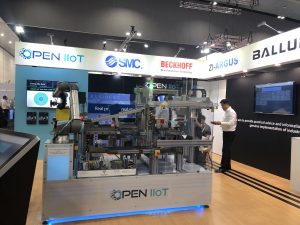 With collaboration being one of the leading drivers in Industry 4.0 and IIoT, the purpose of Open IIoT's live demo system at CeBIT 2019 is to emulate exactly this.
How many companies come together to provide a single solution which helps grow your business by turning your manufacturing into a smart tool which helps you manage and predict your future business development?
The cohort was formed late 2018 and the purpose is to drive the implementation of Industry 4.0 in manufacturing. "There has been a lot of talk, a lot of analysis and academics around the subject but the reality is that to keep our economy globally competitive, we need to get over this learning curve much quicker than what we are" says Open IIoT spokesperson.
The group assists customers with information, advice and roll out of Industry 4.0 projects using their global experience and local expertise. The group believes that collaboration is what is needed to make Australian manufacturing globally competitive.
Look to support local manufacturers who have the innovation and design capability to accelerate your production rather than paying inflated international prices for your machinery.
Read More
Beyond human interaction, collaboration now reaches across all automation components – this leads you to a complete and intelligent production system! Through the physical layer, we now have the ability to collect data, monitor the condition of components and systems, diagnose and pre-empt faults before they occur and most importantly, enable the system to respond with dynamic changes.
The Open IIoT panel, comprising of Universal Robots, SMC Corporation, ZI-Argus, Beckhoff Automation, Balluff and NORD DRIVESYSTEMS has now built a live demo system to showcase how their joint forces can work together to build a complete IIoT integrated system for an end-user. By combining their expertise and components, this system will circulate various sized boxes based on their size, colour, texture, RFID and external labelling.
Key areas such as predictive maintenance, energy savings, horizontal and vertical networking, dynamic changes and data analytics will be brought to light through this unique creation.
The bottomline is, Open IIoT can help customers implement an Industry 4.0 solution which will leave their business smarter, leaner and more profitable.
Stay in touch with the group by visiting www.openiiot.com.au or following them on https://www.linkedin.com/company/open-iiot-australia/