The 'Make a Sandwish' campaign highlights the versatility of Jarlsberg as both a cooking and entertainment cheese by challenging consumers to suggest a dish that should be made into a sandwich.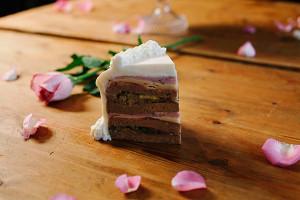 The campaign features acclaimed New Zealand chef and brand ambassador Ben Bayly, who is host of New Zealand's My Kitchen Rules and Cuisine magazine Chef of the Year (2014 and 2015).
Mr Bayly created three dishes for the campaign where he turned gazpacho, mac and cheese and a wedding cake into phenomenal mouthwatering sandwiches, all using Jarlsberg cheese.
"Ben was selected to front the campaign because of his creativity and ability to turn the ordinary meal into an extraordinary dish," Vittoria Food and Beverage Managing Director Rolando Schirato said.
"His creativity blew us away and we were amazed with the results, especially the wedding cake. We are very focused on digital and, specifically, social at present and interacting directly with consumers is proving incredibly valuable for us."
The global campaign was shot in Stockholm, Sweden, by international agency Perfect Fools and will be promoted in nine countries with Australian and New Zealand consumers seeing the campaign across digital channels, including the Jarlsberg Make a Sandwish campaign site, Facebook, Instagram, and YouTube.
Jarlsberg is distributed exclusively by Vittoria Food & Beverage in Australia and New Zealand.