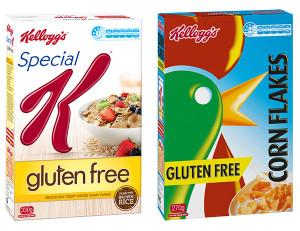 Kellogg's has launched gluten-free variants of its breakfast cereal classics Corn Flakes and Special K.

Special K Gluten Free and Corn Flakes Gluten Free will be the first entirely gluten-free products for the company, with Kellogg Australia Portfolio Marketing Manager Janine Brooker saying the company is pleased to be able to offer an alternative to sufferers of coeliac disease and gluten intolerance.
"We continue to see a growing number of consumers, including coeliac disease sufferers, requesting gluten-free alternatives to our popular cereals," she said. "Research conducted with consumers of gluten-free cereals also showed there was a gap in the market for products that can deliver a great taste experience that¹s consistent with products containing gluten.
"That's why we wanted to make sure that our gluten-free Corn Flakes and Special K taste just as good as the originals. We're excited to be announcing these new products and we'd love for consumers to try them and tell us what they think on social media via #KelloggsGF."
Coeliac Australia President Tom McLeod said: "It's wonderful to have these new additions to the gluten-free breakfast menu, especially two Australian icons such as Special K and Corn Flakes. We are delighted that Kellogg has recognised the important needs of people with coeliac disease and developed its range of gluten-free cereals."
Kellogg's Corn Flakes Gluten Free and Special K Gluten Free are available in 330g packs, priced at $3.99 and $5.99, respectively.