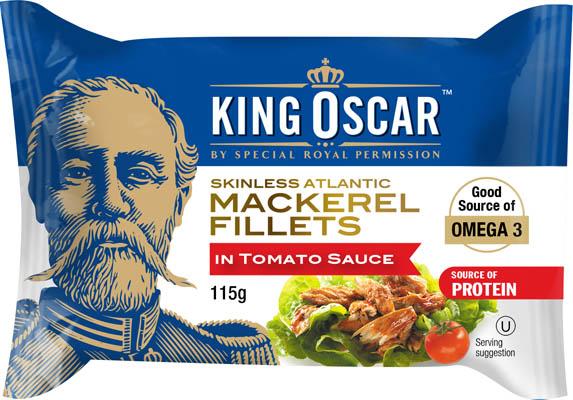 King Oscar Mackerel Fillets are versatile and perfect for combining into a salad. Add them to a favourite pasta or simply to top bruschetta as a quick lunch or post-gym workout.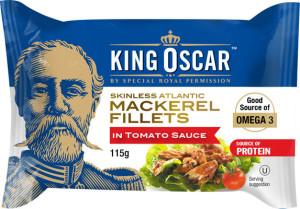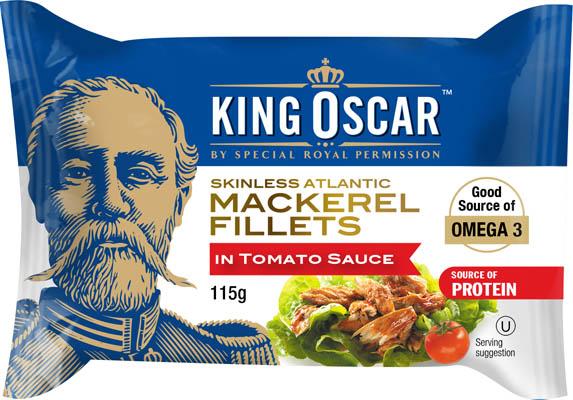 Premium quality North Atlantic mackerel is caught in the pristine and icy waters between Norway and the Faroe Islands. The skinless gourmet fillets are hand-packed and offer a mild-tasting alternative to tuna.
Mackerel fillets are packed full of good oils, containing a good source of omega-3 as well as protein, resulting in naturally nutritious, great-tasting fillets.
Packaged in a convenient 115g ring-pull can, the King Oscar Mackerel Fillets range consists of Olive Oil, Brine, Lemon, Mediterranean, Tomato Sauce and Spicy Tomato Sauce. RRP $3.25.
King Oscar has more than a 100 years of heritage in Australia, having launched onto our shores in 1913. The company itself was founded in 1902, when King Oscar II, benevolent ruler of Norway and Sweden, gave a Norwegian canning company special royal permission to use his name and image on a line of sardine products.
[vc_gallery type="image_grid" images="5031,5030,5029,5028,5027,5026″]