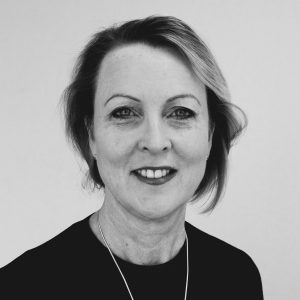 Business as normal, that's how I started the week. I hate end of year, juggling financial reconciliations as well as doing business. Overlay this with the ongoing Covid lockdowns that our friends in Victoria are dealing with adding additional stress layers at end of year. It's surprising we aren't all basket cases.
By Poplever Director Debbie Schubert. 
Source a similar port-logistics image
This year feels different to previous years. At the beginning of the year, suppliers in our industry went through lengthy alignments doing 'top to tops' and 'innovation sessions.' This year it seemed to take longer than normal. The reason was due to complexity with lockdowns, Teams availabilities and virtual meetings.
As most promotional programs are locked six months in advance, the late confirmation on programs has pushed the pressure back on logistics and supply chains. This week my freight forwarded advised "port congestion" yet again as the as the reason we were bumped, and another week added to lead times putting pressure on meeting field delivery timings. This is happening right round the industry.
The tension between signing aligned joint business plans, agreeing to the promotional dates combined with limited availability of promotional spaces puts pressure on timelines.  Additionally, imported costs have soared. Late changes puts pressure on ability to supply at a cost-effective price. Container prices are four times this time last year. We all thought when we first saw the big increases in January 2020 it was Chinese New Year-related, then Covid-related. Some wanted to wait to see if it would go down. It has just continued to go north. Now, if you don't pay, you don't get.
The good news in all this is we are having to relook at local options to overcome timeline issues. Years of trimming back and becoming more agile have meant we are now becoming competitive versus global options. For the first time in many years, a costing I got back from a local supplier was on par with bringing in from China once freight and handling charges were added. A big surprise. That is great news for local manufacturing.
However, we have to be mindful that the reason that locally grown is now a valid consideration, is that margins are trimmed, less layers and more agility.
I heard this week about a supplier being called in by a procurement team at a major FMCG company. The procurement's task was to review costings across the supply chain to squeeze out funds. The objective was to create a pot of funds that could be reinvested in the burgeoning cost of supporting the new online channel in grocery. The supplier was asked to cut their cost by 50% if they wanted to hold the business. The supplier shut their brief case and walked out. It's not good business doing work under cost to hold a client. The procurement team was shocked.
We all know that the online channel in grocery is in a massive growth period. Major retailers are wanting to grow their share of this segment. To drive this, they are redirecting funds into this space. To support this internally, brands are relooking at all their investments to see how this can be funded. Like trade spend most areas are tapped out.
We have all been trimming for so long, working on tight margins than ever before. Retailers want increased margins for new launches, and additional investments to support growth platforms. At the same time suppliers are facing increased logistic issues, longer lead times and increased costs. This is a difficult dance for both sides.
There is a strong consumer movement to support Australian made and produced. If we want to have our cake and eat, we need to remain profitable across the supply chain. Over the last 18 months we have learnt although we are part of a global community, by supporting local we are in a better position to weather the storms that may impact us.
For businesses that have survived GFC, recessions, and now Covid, by becoming agile and lean, success comes from teamwork. Successful partnerships are about relationships, trust and support. Have we left enough on the table for our suppliers to invest in growth and new developments? It's a responsibility for every one of us in a buying position to consider every day. Taking this perspective diversity and innovation can grow. From this we can start building on our Australian home-grown creative authenticity that will make us stronger. A better future for all if we can embrace this as part of our daily mantra.
About Debbie Schubert
Debbie is the Director and founder of Poplever shopper marketing agency, established in 2016. She is a shopper marketing and retail strategy expert working both on client side as well as agency in FMCG shopper marketing and sales. She worked with large multinationals and start-ups including Snack Brands Australia, Lion Dairy, PepsiCo, Nestlé, SC Johnson, and RB. She has an intricate knowledge of the Australian FMCG retail landscape. She was chair of POPAI (Shop!) for four years.