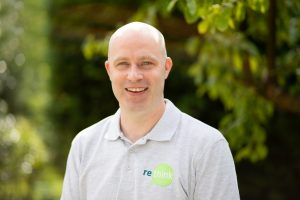 While many retailers are struggling, there are those that are thriving during the biggest period of change in most of our lifetimes.
By ReThink Productivity CEO Simon Hedaux. 
Apple's Steve Jobs said that "innovation is the ability to see change as an opportunity and not as a threat", so what lessons can we learn from retailers that are innovating and thriving?
Digital
As bricks and mortar retailing ground to a halt, digital became a lifeline. A transactional shopping website helps but it's not enough to thrive in most markets. You need a smooth digital customer experience – simple to use and easy to order. Then, go further to bring your brand to life and show the same values at play in your physical and digital worlds. Next, layer on an integrated social media approach to bind everything together and keep a close connection with your customers that drives sales. Separate teams working in silos just can't deliver the business punch that a properly integrated team and plan can.
Brands with a clear proposition show how to do it, for example sports retailers including Nike, Adidas, and Foot Locker. With engaging website content that goes beyond the products, stores where there is always something new to see and integrated social media, they are a great model to learn from.
Amazon has also extended its lead during the pandemic by providing exactly what customers needed when going to the mall was not an option. With Prime, they go beyond simple retail models and create multiple connection points with customers' lives. What lessons can you take from their success and for your own brand. How do you build a tribe of loyalists? How can the customer journey and delivery be made simple and on brand?
What's your story?
Having a clear proposition and strong customer offer has never mattered more. Clarity on what you stand for makes it easier to tell a consistent story across all your customer touch points. The enduring demand for Apple's must have products made their stores a retail destination, with queues outside the door as soon as they re-opened. Are your products compelling enough for customers to make a special journey for them?
Meet customers where they want to be
Grocery retailers in parts of Australia are increasing their reach by partnering with third party food distributors, like Uber Eats and Deliveroo, to provide a same day delivery service to customers. For the retailers it's a clever approach that gives them a new fulfilment route with almost zero effort to set up. My local bakery set up online ordering within a week and started a fresh baked bread home delivery service with a trailer attached to a bike. What innovative route to customers could be right for your customers and brand?
Review your efficiency
Retailers who have thrived are flexible and responsive to change. New customer shopping patterns have made previous ways of working and colleague rotas outdated. Review your operation and make it efficient for the new realities of trading. The best operators use workload models and workforce management systems to calculate the resources they need and alter shift plans and rotas. Don't stick with the way you used to do things, or you'll spend too much salary budget when it's quiet and not have enough colleagues available in the busier spells. If you haven't got a workload model that calculates the hours you need, get one as soon as you can to help manage your cash flow.
In a world of constant change, the fittest thrive, so make sure your operational core is working well and flexible enough to cope with the demands that variable business levels will throw at it.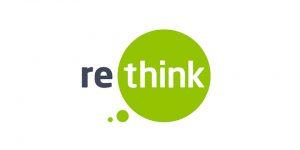 About Simon Hedaux
Simon Hedaux is founder and CEO of Rethink Productivity, a world leading productivity partner which helps businesses to drive efficiency, boost productivity and optimise budgets. For more information see https://rethinkproductivity.co.uk/