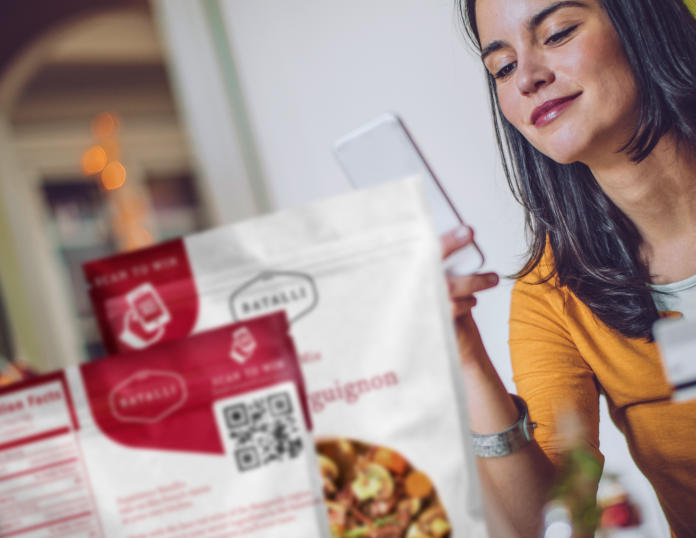 By Australian Institute of Packaging Executive Director Nerida Kelton.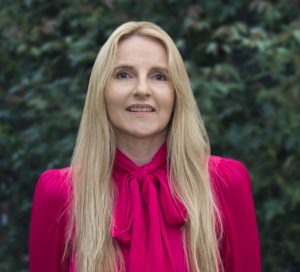 You may have heard the terms active and intelligent packaging but not really understood the role that these solutions can play in extending shelf life, monitoring freshness, displaying information on quality, improving safety, and enhancing consumer convenience.
Smart packaging systems do not only monitor food quality and safety but also work as a digital footprint to track and trace food all the way from pack house to households.
Active and intelligent packaging systems can also ensure that food waste is minimised all the way across the supply chain.
Active packaging
Active packaging provides functionality to extend shelf life and actively changes the condition of the packed food when additives are incorporated into the substrates, or inside of the packaging. Depending on the required outcome, the additives release, or absorb, into the packed food, or surrounding environment, to not only improve shelf life but also quality, safety and sensory traits of the food.
Active packaging can be designed to retain or eliminate oxygen, carbon, humidity and odours and can release compounds to the food such as CO2, antimicrobials, antioxidants, aromas and more.
Active packaging includes numerous solutions including modified atmosphere packaging (MAP), equilibrium modified atmosphere packaging (EMAP), spoilage/pathogen indicators, moisture absorbers, oxygen/ethylene scavengers, carbon dioxide emitters and scavengers, flavour/odour absorbers, preservative releasers, ultraviolet barriers and antimicrobial packaging and more.
Intelligent packaging
Intelligent packaging communicates product changes and monitors the condition of the packed food to provide information about the quality of the food from farm to plate.
Intelligent packaging includes time temperature indicators (TTI's), shelf-life sensors, colour-changing thermochromic inks and labels and more.
Intelligent packaging can contain either an external, or internal, indicator for the sole purpose of sensing, detecting and recording determined information about the food all the way across the supply chain. This information can identify whether any environmental changes have occurred to the product during the materials handling, logistics and transportation of the goods to the consumer.
Intelligent packaging systems can also be used for tamper evidence, product protection, as an anti-counterfeiting device, all the while providing real-time data for track and trace. These systems are an innovative digital information tool that can view the product across all sectors of the supply chain and ultimately communicate the full lifecycle of a product direct to consumers.
The active and intelligent packaging industry globally continues to develop innovative systems that can improve quality control, extend shelf life, optimise freshness, control shipping and transportation routes, access food that has spoiled at any point within the supply chain and communicate with consumers.
Consumers can also reap the benefits of being informed about everything from the freshness of the product, whether the food has been stored at the right temperature, through to whether it is fit to eat or about to turn.
Examples of innovative active and intelligent packaging solutions
Grape N' Go EMAP punnet
The Grape N' Go punnet developed by Result Group and Navi Co Global in Australia was designed to minimise food waste and to enable consumer convenience.
The Grape N' Go product is packed with EMAP controlled atmosphere technology in the punnet allowing product respiration and extension of shelf life. The structure of the lidding film has two laminated layers with perforated laser holes on the surface of the lid to allow for optimal O2 permeability. These non-visible to the eye holes allow product respiration and support an extended shelf life. Grape N' Go's reclosable lidding employs a special, uncured adhesive layer that is exposed when the consumer first opens the multilayered reclosable lid. Once exposed, the layer maintains its adhesive properties for up to 20 uses, even under challenging cold conditions of refrigerated storage.
Longer lasting avocados
Mission Produce, an advanced avocado network, partnered with Hazel Technologies to launch AvoLast by Hazel, is a new shelf-life extension program that enables avocados three extra days of optimal ripeness on average. The AvoLast program uses a quarter-sized biodegradable and food-safe packaging insert that temporarily blocks an avocado's ethylene receptors and slows the ripening process.
By increasing the shelf-life of both hard and ripe Hass avocados, it aims to reduce retail throwaways, in turn increasing profit while creating more positive consumer experiences that drives category growth.
Materials and sensors are combined for interactive food expiry label
Innoscentia has developed expiration date labels that offer real-time monitoring of food quality to help reduce waste and alert consumers to spoiled food. The technology works by mearing the Volatile Organic Compounds (VOCs) which are emitted as gases inside the packaged meat. As the gases begin to signal that the meat is degrading, sensors in the labelling can connect toa consumer's smartphone or digital system to advise them that their food is about to spoil. The technology can estimate when an expiry date is likely to occur.
Mowi's end-to-end traceability platform for salmon
Mowi, the world's largest producer of Atlantic salmon, worked with EVRYTHNG to help launch its brand with 100% transparency, powering food traceability and provenance for its product lines.
Using a smartphone, consumers can scan the package to understand the full lifecycle of the salmon. On each item's packaging, there is a consumer-scannable QR code that uses the global standard, GS1 Digital Link which connects to the item's digital identity in the EVRYTHNG platform revealing batch-level information on the salmon.
Real-time shelf-life indicator for meat, poultry and fish
Blakbear has developed a paper-based electrical gas sensor that indicates how much shelf life is left for packaged meats, poultry and fish in real time.
Consumers can access the shelf-life data in real time when they scan the RFID tags with their smartphones notifying them of how much shelf life is remaining. It will also provide the consumer with information on whether the product is still safe to eat or should be discarded.
100 million connected packs rolled out for UK dairy brand
Food brand Yeo Valley Organic, in partnership with SharpEnd, has rolled out connected packaging across all products as part of the new 'Put Nature First' brand platform.
Working with connected consumer agency SharpEnd, Yeo Valley Organic says it can now engage directly with consumers through its most scalable media asset.
Consumers will be able to use their smartphones to scan the 'Moo-R' QR codes which can be found on over 100 million products.
Yeo Valley wanted to inspire others about the benefits of organic and how it is one crucial factor in addressing the climate crisis. The content will encourage everyone to put nature first in their own small way, whether that is buying British organic dairy more often, reducing food waste or encouraging wildlife into their garden.
Anti-counterfeiting and serialisation for premium watermelons
Kezzler's track and trace technology includes high-value locally produced watermelons and rice being produced at the government sponsored National Model Agricultural Industrial Park located in Hanting, Shandong.
Kezzler's technology includes the attachment of a unique ID to every product, for every watermelon to protect the premium product from counterfeiting. The system uses a patented algorithm, called a DME (digital massive encryption) to produce many IDs in a short time, to be used for serialisation via QR codes, RFID, etc.
Consumers can use WeChat to scan the packaging, from their smartphone via a user interface. This will also give them access to information about how the product was grown, when it was harvested.
It is evident when looking at all of the latest innovations in active and intelligent packaging that this technology is advancing rapidly and can provide significant benefits to everyone along the value chain.
If you are interested in ensuring the highest level of food safety, quality, freshness, the ability to minimise unnecessary food waste along your supply chain and communicate directly with your consumers, then consider active and intelligent packaging systems.
About Nerida Kelton MAIP

Nerida Kelton has worked in the packaging industry for more than 23 years and is the Executive Director for the Australian Institute of Packaging, which is the peak professional body for packaging training and education in Australasia. Nerida is passionate about sustainable and circular packaging design and the 'Save food packaging design' movement and is the lead for the Save Food Packaging Consortium project within the Fight Food Waste Cooperative Research Centre and was the packaging representative on the Department of Agriculture, Water and the Environment's National Food Waste Strategy Steering Committee. She invests her time educating the industry on the important role that packaging plays in minimising food waste and how designing 'save food packaging' can make a difference.
About Australian Institute of Packaging

The Australian Institute of Packaging (AIP) is the peak professional body for packaging education and training in Australasia, helping to shape the careers of generations of packaging professionals, from packaging technologists to international packaging business leaders, along with a host of people in associated disciplines, such as sales and marketing, purchasing, production and environment.
The AIP was founded in 1963 in response to a need for packaging technologists to interact and provide a professional identity for individuals within the packaging industry. Having served the industry for more than 55 years, the AIP is the only professional body designed to provide professional and personal development to all levels of the packaging industry.