Foodbank, Australia's largest food relief organisation, has launched its largest ever campaign, Food Fight, to help feed the thousands of Australians that go hungry every day.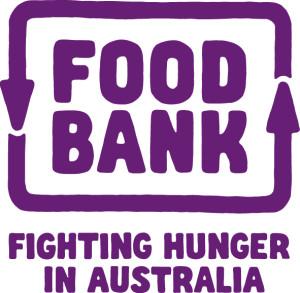 Low-income families are the biggest group seeking food relief. The latest 'Foodbank Hunger Report' shows that 516,000 Australians now rely on food relief from Foodbank's agencies each month, with more than a third of recipients being children.
As food insecurity in Australia continues to worsen, demand for food relief is outpacing supply. Each month more than 60,000 Australians seeking food relief are unable to be assisted. More than two-thirds of agencies supporting low-income families are unable to meet the full demand for food relief.
Food Fight is the result of a partnership between Foodbank and some of Australia's most prominent household brands, including Kellogg's breakfast cereals, Helga's and Wonder White bread, SPC baked beans and spaghetti and Ardmona tomatoes, Primo Smallgoods, Moccona and Harris coffees and Vetta Pasta.
Throughout the month of August, when a Food Fight product is purchased, a food donation will be made to Foodbank to help fight hunger in Australia.
"The Australians going hungry aren't just on the street, they're in your street," Foodbank Australia CEO Jason Hincks said. "According to the majority of welfare agencies, low-income families, single-parent families and the unemployed are most in need of assistance."
A group of celebrity ambassadors and professional chefs have also thrown their weight behind the campaign and are encouraging the public to join the Food Fight by buying participating products. The chefs include Adam D'Sylva, Jerry Mai, Oliver Gould, Raymond Capaldi, Scott Pickett and Simon Moss. They have prepared simple, tasty and quick recipes featuring the products supporting the Food Fight.
"It's great that so many are coming out to support the Food Fight campaign," Mr Hincks said. "We couldn't provide the vital service we do without the help of the food industry, our ambassadors and also volunteers who work tirelessly at the frontline."