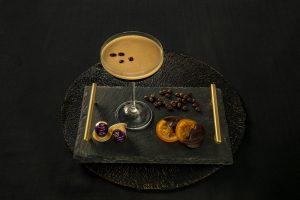 Celebrity chef Manu Feildel has teamed up with L'OR Espresso to create three, full of romance, recipes.
With help from relationship expert and guru to The Bachelor, Samantha Jayne, they uncovered how the stimulant properties of coffee and various foods can cause your heart to race.
Premium coffee brand L'OR transforms the at-home coffee experience with L'OR Barista, the first capsule machine to make two drinks at once or offer a double shot coffee perfect for those in search of an intense, multi-sensorial experience.
Each of L'OR Espresso's recipes were developed for a different occasion such as a first date, special anniversary or for new parents and contain different ingredients of love.
Look to support local manufacturers who have the innovation and design capability to accelerate your production rather than paying inflated international prices for your machinery.
Read More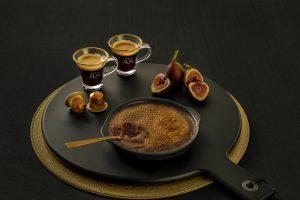 Manu describes the recipes:
Orange and Hazelnut Espresso Martini:
"My twist on a classic with the addition of orange and hazelnut will help you to relax and unwind once you have a previous few moments to yourselves!"
Coffee Crème Brulee with Caramelized Figs
"Chili and Chocolate! A marriage made in heaven! Heat is synonymous with passion! Just the right ingredient to enhance your first date experience."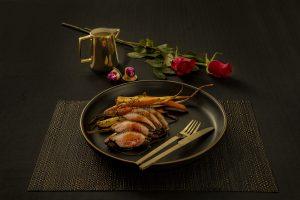 Coffee and Honey Pan Roasted Duck Breast with Glazed Carrots and Parsnips
"Spiciness of cinnamon and the sweetness of honey are believed to be the nectar of the goddess Aphrodite. How could you go wrong preparing this delicious dish for your significant other?"