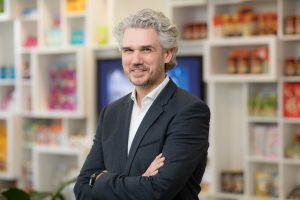 Mars has rolled out the red carpet for long-standing employee Bill Heague back to the Australian division to take up the role of general manager of Mars Food Australia.
Mr Heague joined Mars in 2008 as Sales Manager for Mars Food Australia and relocated to Europe in 2013 as Mars Market Director for Multisales in the Czech Republic and Slovakia. Since 2018 he has managed Mars' Irish Multisales business, including the integration of Wrigley into the Multisales business.
He took up the role of General Manager on Friday, which he is thrilled about, including returning home to Sydney.
"I'm a foodie at heart and very excited about the major advances and significant challenges we are seeing in the food industry, both in Australia and around the world, and the innovation that our business can bring to the table," he said.
Mars Food Australia manufactures popular food brands such as Uncle Bens, Masterfoods, Dolmio, Kantog, Promite and Seeds of Change.