Supported by Regional Development Victoria, Mars Petcare has announced a significant investment in its Wodonga factory to expand its pet food manufacturing capabilities and create more than 60 new jobs in regional Victoria.
Mars Petcare Australia has announced it will be investing AU$112.6 million to expand pet food manufacturing capabilities at its Wodonga factory.
Proud to have been manufacturing at the site since 1967, this project builds on more than $55.8 million invested at the Victorian facility over the past five years and will enable the company to future-proof its local operations for years to come by creating over 60 new jobs through the onshoring of pet food production.
The investment will support the development of a 7800sqm manufacturing facility dedicated to the production of Single Serve Pouches, including two additional lines with a combined yearly capacity of 25kT – around 290 million pouches of cat food initially. The new facility will primarily serve the Australian and New Zealand markets and the growth of both existing and new product ranges across the company's well-known WHISKAS®, ADVANCE®, OPTIMUM®, and DINE® brands.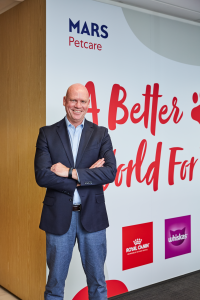 Mars Petcare Australia General Manager Craig Sargeant says: "As a market leader, we are committed to bolstering our local operations by sourcing and making most of our portfolio right here in Australia. This significant investment will allow us to respond to pet trends including the continued rise in cat ownership – growing at nearly 4% per year – more than twice as fast as our dog population.
"We're also seeing increased demand for convenience, with pouch products representing half of the Australian wet cat food market and growing at nearly 10% per year."
As a result of the project's contribution to the local economy, Mars Petcare Australia's investment has been supported with grant funding from the Victorian government's Regional Development Victoria.
Minister for Regional Development Victoria Harriet Shing says: "As pet ownership continues to increase there are enormous opportunities for businesses like Mars to expand. We're continuing to work with rural and regional producers to support investment in growth industries, to cement Mars Petcare's long-term operations and workforce in Wodonga and its place in a strong market."