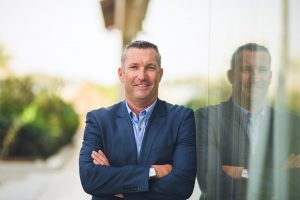 Andrew Leakey has been appointed General Manager for the Mars Wrigley business in Australia.
The announcement follows the departure of previous GM Andrew Loader, who leaves the business after almost twenty years of service to pursue his interests in supporting new and emerging businesses and developing tomorrow's leaders.
Mr Leakey will lead the business from Mars Wrigley's headquarters in Melbourne, with responsibility for its manufacturing facilities in Asquith (NSW) and Ballarat (Victoria), and 17 iconic confectionery brands the company distributes across the Australian market, including Extra, Maltesers, M&M's, Mars, Skittles and Eclipse.
Two decades of FMCG experience
Mr Leakey brings over two decades of experience in the FMCG industry to the role, having held both sales and marketing roles at Arnott's, Cerebos Greggs, Mars and GlaxoSmithKline. He has also had extensive experience working with Mars Wrigley internationally.
Mr Leakey has worked for Mars Wrigley since 2008 in a variety of senior leadership roles across Asia and the Pacific. Most recently as general manager for Mars Wrigley India, he oversaw double-digit growth during his tenure and the opening of the first local Mars chocolate factory in Pune near Mumbai.
Prior to that, Andrew served as the general manager of Wrigley Pacific from 2011-2016 leading the Australian, New Zealand and Pacific Islands operations. He joined Wrigley Pacific as marketing director, where among his many achievements, he launched the award-winning Extra "Eat. Drink. Chew" campaign.
Well positioned to drive growth
Mr Leakey returns to Australia at an important time, with the company having finalised the integration of Mars Chocolate and Wrigley. He says the company is well-positioned to drive growth.
"It's great to be back in Australia, leading a business with a strong legacy of market leading brands, great associates, strong customers and passionate consumers," he said.
"For over 100 years, Mars has remained committed to local manufacturing in Australia and this year we're looking forward to celebrating the 40th anniversary of our Ballarat site with our customers and consumers."
This year, Mars Australia placed fifth in Great Place to Work Awards in Australia and maintained its position as the number one FMCG company and manufacturer out of businesses with over 1,000 employees.