A supermarket described as "the first of its kind in Melbourne" has opened in the suburb of Keysborough.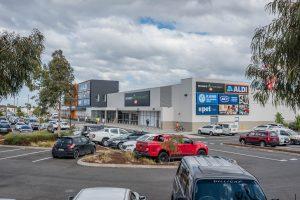 Opened last week, the new 3,200sqm Michael's Fresh Food Market IGA Keysborough provides a "state-of-the-art shopping experience".
The store features a sushi bar, florist, a selection of bulk spices, nuts and confectionery, a delicatessen and a fromagerie. It is also home to a fresh food hall with a butcher, baker and fishmonger, and a fully licensed café.
"Never before in Melbourne have customers been able to sit down and enjoy craft beer on tap, barista made coffee and fresh pizza cooked in the pizza oven in store, whilst doing their weekly shop," owner Michael Lorenz said.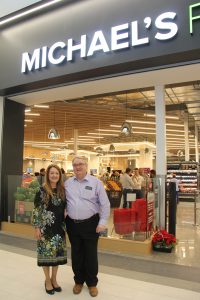 "Our in-store range is filled with old favourites, new products, gourmet foods and exclusive lines not seen elsewhere. We're extremely proud to be using Victorian producers and suppliers in-store and to be able to pay tribute to the market garden history of the Keysborough area.
"We are so happy to be opening the new store and there really is something here for everyone.
"Our mission is to deliver the best shopping experience with great service, the best fresh food, the largest range and competitive pricing. We are excited to become part of this great community and can't wait to meet the locals, so come down and say hi."
Opening hours
Michael's Fresh Food Market Keysborough will be open seven days a week: Monday-Friday (7am-10pm) and Saturday and Sunday (7am-9pm).
About Michael Lorenz
Mr Lorenz has operated award-winning supermarkets in the South Gippsland area for over 20 years.
To date his stores are said to have donated over $2 million to more than 200 community groups.
[vc_gallery type="image_grid" images="20833,20853,20837,20838,20839,20840,20841,20842,20843,20844,20845,20846,20847,20848,20849″]