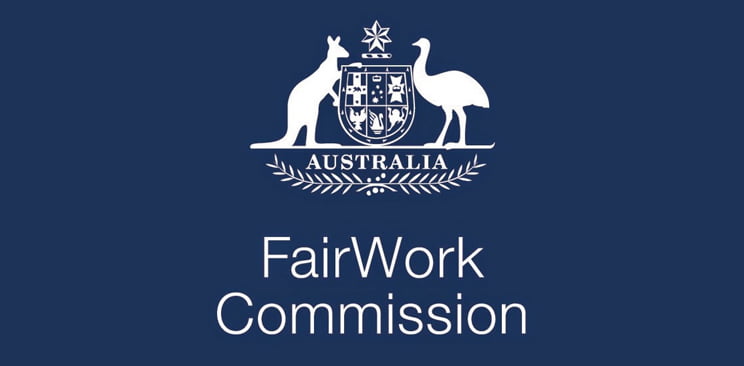 The Fair Work Commission (FWC) this week announced its decision to increase the minimum wage and Modern Awards by 3.3 per cent, stirring mixed reactions from the retail industry.
The Australian Retailers Association (ARA) was quick to respond, stating emphatically that the decision passed down on Tuesday would cause damage to the industry and stunt any growth in employment numbers.
In a media release, ARA Executive Director Russell Zimmerman said: "Today's minimum-wage increase of 3.3 per cent will supress the benefits achieved by the penalty-rates reduction, negatively affecting increased trading hours for retailers and further delaying employment growth across the sector.
"With the inherent weakness in today's economic climate, along with tax increases about to hit consumers, this upsetting increase will strongly impede employment growth within the industry."
Mr Zimmerman believes the FWC hasn't taken all matters, especially the current retail climate, into consideration when making its decision.
"Our members are constantly experiencing significant cost pressures through international competition and advances in technology, therefore we believe this wage increase is unfavourable for all businesses operating in the retail sector," he said.
Meanwhile, National Retail Association (NRA) Chief Executive Officer Dominique Lamb has announced the organisation's acceptance and support for the decision, challenging the unions to do the same.
"It would be nice to see the union movement, who will no doubt grab today's wage increase with both hands, also accept the commission's verdict in relation to Sunday penalty rates," she said. "Because the point of having an independent umpire is that these important decisions are not made in the court of public opinion.
"They are deliberately removed from the political process to ensure fairness, consistency and – most importantly – sensible decisions based on real evidence rather than fear campaigns. You can't accept the decisions that you like and then stamp your feet to have the politicians overturn the ones you don't like.
"It's time for everybody to stop this damaging debate and move forward with implementing today's wage increase and the penalty-rates decision, in the interests of businesses and their staff."
Ms Lamb also notes that while the wage increase would take some money from small retailers and that politicians could step in to halt the decision, the NRA would accept the decision and move forwards.
"And most importantly, we won't set out on a divisive and emotive campaign to undermine public confidence in the commission and to portray workers as evil and greedy simply for accepting the umpire's decision," she said. "Because that kind of rhetoric does nothing to help jobs creation."