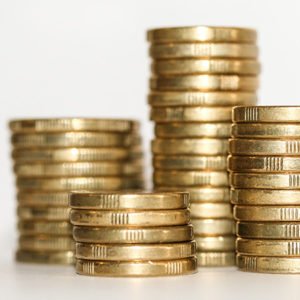 The Australian Bureau of Statistics (ABS) retail trade figures for April 2017 show minimal growth from March, with food retailing faring better than most other segments.
Australian Retailers Association (ARA) Executive Director Russell Zimmerman says that, although April's growth figure (1 per cent) is quite modest, the past few months have been difficult for the industry as they continue to face a challenging operating environment.
"As the retail sector is experiencing economic transformation, we continue to see some parts of the industry struggling," Mr Zimmerman said, citing weakness in discretionary-spend categories, with household goods (0.67 per cent), hardware and building (-0.95 per cent) and electrical-goods retailing (-0.33 per cent).
Despite this broader industry decline, the ARA has seen strong signs of growth for categories including food retailing (4.29 per cent), liquor (7.31 per cent) and takeaway food services (6.16 per cent). Cafés and restaurants have also picked up since March, showing a 4.19 per cent growth year-on-year due to family-based festivities over the Easter long weekend.
Look to support local manufacturers who have the innovation and design capability to accelerate your production rather than paying inflated international prices for your machinery.
Read More
With regard to state categories, Victoria (4.19 per cent), Queensland (4.05 per cent) and South Australia (4 per cent) take the lead with solid year-on-year growth figures. ACT (3.73 per cent), Tasmania (2.76 per cent) and NSW (2.6 per cent) also showed moderate-to-good increases for the period. While WA (-0.05 per cent) and the Northern Territory (0.61 per cent) illustrate a less positive growth trend.
"There has been a significant change in consumer spending habits as the Government's tax increases after the budget have proven counterproductive to retail growth, and consumers are holding onto their pockets tightly," Mr Zimmerman said.
"It is clear the Australian retail industry is going through a structural change, and it will only become stronger once growth returns to the sector.
"We're hoping to see a spike in discretionary spend when mid-year sales hit in June, and look forward to seeing the whole industry receive a strong trade in May."
National Retail Association Chief Executive Dominique Lamb says the figures released today are indicative that, though the retail sector is slowly picking up, the gains are minimal and it is still very much operating in a challenging environment.
"The lack of consumer confidence within the Australian retail sector continues to gain momentum," she said. "The introduction of Amazon, coupled with the discussion on penalty rates and trading hours, has created a cloud of uncertainty around the industry for consumers and retailers alike."