As sustainability moves up the priority list of more and more consumers, products need more than token claims about being 'natural' to succeed in a boom market.
By PLAY MR Managing Director Becky Mead.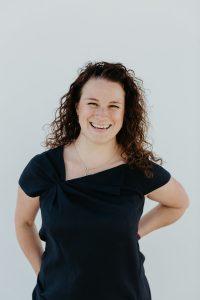 By 2025, the global plant-based sector is predicted to hold a market value of $38.4 billion.
But these days, not just food and drinks products are dominating the natural market. As we move through 2020 and beyond, we're seeing natural products boom across a broader range of industries. The global natural and organic personal care market is expected to grow even faster than food, at a CAGR of 11.1 per cent during 2018 to 2026.
Much of this growth is a result of fast innovation cycles and an increase in shelf space and retail stores, as well as a rise in consumer demand, most recently as pandemic-induced fears prompt consumers to take a more proactive approach to their health. And we want to help you find an opportunity to join this natural growth.
Key insights and emerging trends

A big green 'natural' sticker just won't cut it anymore. Here's where you should shift your attention to enjoy a slice of the new, home grown pie:
Not just natural. Consumers want to take natural products one step further than just 'simple' and 'clean' with technologically advanced, high-performing functional products becoming more popular in the beauty industry in particular. Savvy consumers aren't buying your product just because it's 'natural', either. Chances are, they've thoroughly vetted the market to find a brand that's transparent on ingredients and trustworthy.
"The company [Australian Native Products] has experienced a big jump in inquiries relating to hand sanitiser and a 70 per cent increase for cleaning products as the world responds to the COVID-19 crisis. Lemon myrtle has powerful antibacterial properties, is antifungal, antimicrobial and completely natural – all attributes that people are looking for right now." – Cosmetics Business
Planet over personal gain. In the natural, healthy and organic product spaces, consumers are moving from individual-centric to planet-centric decision making. As we shared in our recent webinar, the rising demand for locally sourced and Australian made products has come to the forefront of late as consumers look to support businesses closer to home.
Best of both worlds. In order to satisfy growing demand without compromising sustainability, brands are educating consumers about bioengineered 'safe synthetics'.
"COVID-19 is a catalyst towards this movement, with brands facing more pressure to convey safety, longevity and efficacy. More than ever, consumers will scrutinise ingredient safety and evaluate the risk of possible product contamination and expiration. The future of clean ingredient formulations will rely on safe synthetic ingredients, which may improve shelf life." – Mintel
Apply the trend today
Feeling the pull to go natural? Here are some tips to make it work for you.
Determine the core values that are important to consumers as these evolve over time. Adapt alongside key shifts such as consumers moving from being motivated solely by personal health to making environmentally driven natural product purchases.
Innovate! This market is fast paced and becoming increasingly science focused. A clean green promise no longer cuts the mustard for consumers who want functional and technologically advanced solutions.
Be #authentic every step of the way. Today, there are more than enough alternatives in the market to allow people to boycott your products if you come across as insincere when making sustainability focused or natural product claims. Consumers can see through the smoke and mirrors!
Ready to be a total natural?

If you're looking for cutting-edge research to help drive your next product innovation, the PLAY team is here to help. Check out our innovation sprints for a quick way to kickstart the process of adapting your business to meet consumer demands in 2020.
About Becky Mead

Becky Mead is PLAY MR's Managing Director and a living example of its values: a can-do attitude, thoughtful, and committed to PLAY MR's (and its clients') continuous improvement. With 15 years of research experience, Becky has helped local and global brands grow while uncovering answers to their most pressing questions. Contact Becky and the team at playmr.com.au/contact for a (virtual!) tour of PLAY MR's state-of-the-art facilities, chat all things research, or just to say g'day.