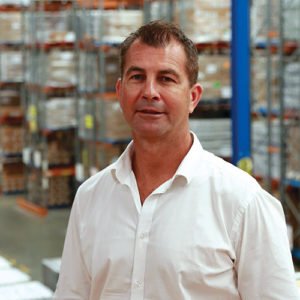 Pharmacare CEO Vincent Tan will stand down from the role on July 1 after 14 years and will take on a part-time advisory role within the health and personal-care  business from this date.
General Manager Retail Sales John Donlan has been appointed to replace Mr Tan as CEO.
Pharmacare owns and markets a portfolio of more than 20 brands, predominately distributed in the pharmacy and grocery channels, including Nature's Way, Bioglan, Brut, Norsca, Skin Doctors, Redwin, Ease a Cold and Sambucol.
Mr Donlan has been with the company for 16 years and Pharmacare says revenue has grown substantially during this time.
He will assume responsibility for overseeing the total Pharmacare International business, which includes offices in Australia, China, New Zealand, Singapore, Malaysia, the US, Canada and the UK.
Mr Donlan joined Pharmacare in 2000 and has served in several senior roles as well as being part of the executive management team. He previously held positions with Sunbeam and Arnott's.
"John was the ideal choice to lead Pharmacare at this critical juncture in its history," Pharmacare owner and Chair Toby Browne said. "The expansion into new categories and markets within the health-and-wellness categories is an exciting direction for the company and we're delighted to have secured a leader with a proven track record."
Mr Donlan said he saw it as "an enormous privilege to lead such an iconic business in what is an exciting time for consumer-goods products in all markets throughout the world".