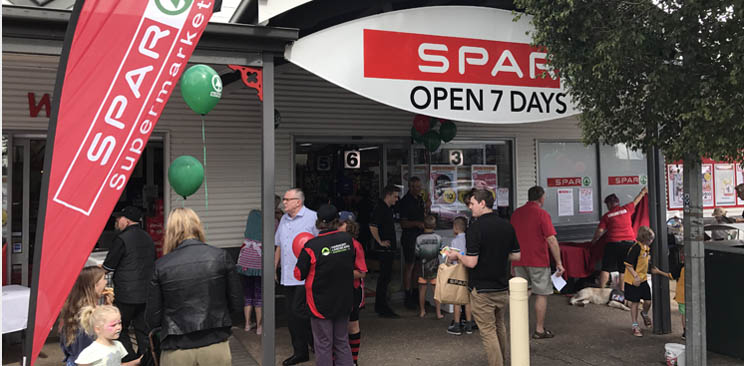 SPAR Australia has added two former IGA stores, at Woombye and Palmwoods in Queensland's Sunshine Coast hinterland, to the SPAR family.
The SPAR group says the move offers SPAR Woombye and SPAR Palmwoods opportunities to further entrench themselves in their communities and increase the value offered to customers.
The stores have been trading under the SPAR brand since early April and claim to have already achieved improvements in sales and customer feedback.
SPAR says working with staff and key community stakeholders has ensured the businesses are on the right track to meet the needs and bring value to the local community.
To assist with introducing the SPAR brand to the area, the stores have offered specials tailored for customers each week and say they are bringing locals back into the stores.
SPAR has introduced a loyalty program across these stores, and says any points customers accrued under their previous banners will be honoured and transferred to the new SPAR program.
The SPAR loyalty program will also enable customers to support community organisations by donating their points, or a percentage of them, to nominated beneficiaries.
Both stores will offer fresh produce, full-service delis, meat delivered fresh daily to be cut and prepared by the stores' butchers, a grocery range and dairy, frozen and general-merchandise ranges.
SPAR says this will ensure the communities can source all of their supermarket needs locally, while the "friendly service and value" offer, combined with longer trading hours, should provide a better experience and convenience for customers.
SPAR Woombye, at 20 Blackall Street, trades from 6am to 8pm Monday to Saturday and 7am to 7pm on Sunday.
SPAR Palmwoods, at 7 Main Street, also offers seven-day trading, from 6:30am to 7pm daily.
[vc_gallery type="image_grid" images="10672,10671,10670,10669,10668,10667,10666,10665,10664,10663,10662,10661,10660,10659,10658,10657,10656,10655″]