New World Greymouth's renovation is complete, bringing locals a state-of-the-art shopping experience and a store chock-full of sustainable features.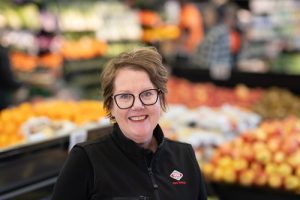 Victoria Boyes, a third-generation grocer and the store's owner operator for the past 25 years, says the road to refurbishment has been challenging as well as immensely rewarding.
"The timing of the store transformation has been held off a few times as the local community were going through some tough challenges over the last few years, and we felt it was so important to remain a constant and support our community the best way we can. We've patiently waited for the right time to move forward."
The comprehensive renovation encompasses a range of improvements.
The new foyer is a particular highlight and now leads directly to the fresh produce section, creating an inviting ambience as customers step into the store. The introduction of new windows sees natural light flood into the store.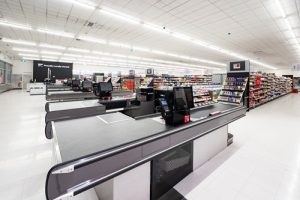 The refrigeration units and checkout counters have been replaced and revamped, and the new fridges have renewable CO2 technology to ensure the store's carbon footprint is significantly reduced.
In addition to the in-store changes, the car park has been extended to provide ample parking spaces for customers and help prevent congestion.
Ms Boyes is also looking at ways to be more efficient in product ordering and recycling protocols to further minimise waste.
"The refurbishment is visually stunning, but it's the little touches you don't see that are equally as significant," she said.
"We know sustainability is important to our customers, not just in the products they choose but in the decisions they make and how and where they choose to shop. Across the co-op lots of small changes like these add up to make a huge impact as the business moves to meet its carbon reduction targets, as part of our commitment to be here for NZ."
With the completion of these renovations, New World Greymouth also has a much-anticipated online shopping service, a move that has the Greymouth community buzzing with excitement.
The store is the final South Island New World to introduce this feature and aligns New World Greymouth with the rest of the Foodstuffs South Island co-operative in offering both an in-store and online shopping experience.
"Our customers and team members have been so understanding and amazing throughout the past year and a half while we've been upgrading the store," Ms Boyes said.
"The people we serve, both our customers and our community, are the most rewarding aspects of my role as an owner operator. My father originally purchased New World Greymouth because of his deep love of the West Coast and a desire to help give back to the community and I'm so proud to be carrying on his legacy."