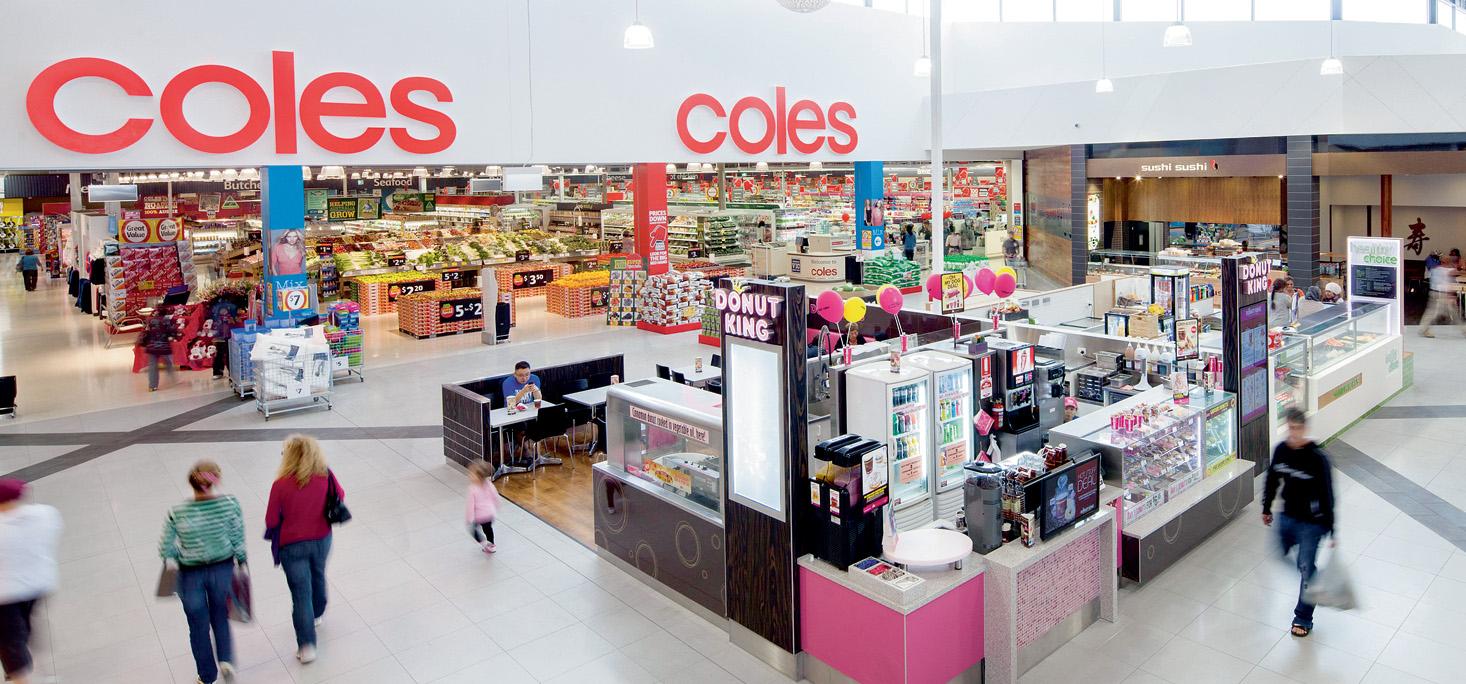 Comparative sales growth continues for Wesfarmers retail as Richard Goyder says the Target Q1 result has ticked the boxes.
By David Burton.
A week ahead of Woolworths' Q1 F16 results announcement, the usual suspects in Wesfarmers' retail portfolio were at it again.
Bunnings, Coles and Kmart all posted increased comparative sales, and Kmart has now firmly taken the mantle of leading discount department store once held by BIG W.
Wesfarmers Managing Director Richard Goyder said the continued strong sales performance of the group's retail businesses during the quarter was pleasing.
"Good momentum in our retail portfolio continued through the first quarter of the 2016 financial year, supported by the continued reinvestment of productivity improvements into lower prices, improved customer service, better ranges and further store network optimisation," he said.
In what must have been a welcome sign for Wesfarmers, Target's total sales increased 3.1 per cent during the quarter, reflecting positive customer responses to its transition to a 'first price, right price' strategy and range improvements, notably in womenswear and childrenswear.
Meanwhile, Coles supermarket sales are on a roll, with Mr Goyder telling analysts that Coles ended the quarter more strongly than it started it.
The negatives at Coles are in convenience, where, although shop sales are up, fuel volumes declined due to competitor activity in launching new sites. The other drag on Coles is the liquor division, which, while much improved, still has work to do.
Officeworks continues to play its part and looks to be the retailer of choice for all things office related. It has strong online sales as well as support for its retail network.
Officeworks sales came in for the quarter at $429 million, an increase of 6.5 per cent over the same quarter in the prior year.
Coles keeps up the pressure
While Woolworths has been spruiking lower prices in its latest campaign, Coles has simply been getting on with delivering low prices and better promotional value to its customers and the wide market for the household grocery budget.
This has continued to translate into sales growth and has transcended channels as more 'Down, down' products hit the shelves at Coles Express to help allay the downturn in fuel volumes. Headline food and liquor sales for the first quarter were $7.6 billion, up 4.7 per cent on the previous corresponding period. Convenience recorded $1.8 billion, including fuel sales.
With ALDI entering WA/SA next year, Mr Goyder says that Coles, with its state-based pricing and long-term planning for the entry, will be well placed to rise to the new competitive challenge.
This comment comes on the back of confirmation to analysts that Coles has invested around $100 million into lower prices in Q1 F16, which equates to twice the investment in the same period for F15.
Coles' dry grocery market share performance ticked up slightly – good news as the retailer had been picking up market share in fresh for some time.
Discount department stores add to performance
Kmart continues to perform strongly and has reaped the benefits of its price-drop strategy, which has included further reductions since the first campaign.
The fact that Kmart customers are now trading up from the value-priced items to alternatives of higher quality, but still at reasonable pricing, augurs well for the continued growth in Kmart sales and earnings.
Total sales for the quarter at Kmart were $1.1 billion, an increase of 12.5 per cent on the previous corresponding period.
Target has benefited from the acceptance of its 'First price, right price' strategy and also from refurbished stores that are attracting customers to the new format, supplemented by competitive pricing and improved range. It recorded sales of $776 million.
With Woolworths Ltd to announce results a week after Wesfarmers, the performance of Kmart and Target will be top of mind for analysts should BIG W slip further behind.
Bunnings the category killer
The definition 'category killer' is usually associated with a new format that puts a previous concept at risk or out  of business. In a reverse category killing move, Masters may or may not survive in its current joint venture format, or possibly at all.
Launched to be a serious threat to Bunnings, it hasn't achieved its aim and Bunnings continues to open sites from a significant land bank while growing sales.
In this latest quarter, Bunning posted sales of $2.5 billion, up 11.6 per cent on the previous corresponding period, while store-on-store growth was 8.2 per cent. Sales growth was achieved in consumer and commercial areas, across all product categories and in all key trading regions.
Home Improvement and Office Supplies Managing Director John Gillam said the good sales momentum was the result of contributions from each growth driver in Bunnings' strategic agenda.
"Our work in creating more value, improving experiences and extending our brand reach is resonating well with consumer and commercial customers," he said.
During the quarter, three Bunnings warehouses and  one smaller-format store were opened. A further 14 sites were under construction at the end of September. In contrast, Masters is retrofitting better ranges and has diverted spending in favour of improving supermarket performance.
The major takeout from Mr Goyder's comments is related to consumer sentiment: he acknowledges that Wesfarmers' retail businesses are not suffering from any difficulty getting foot traffic through its doors.