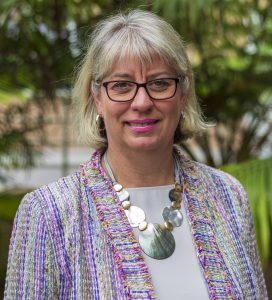 Last year, Food South Australia launched an online tool specifically designed for the food and beverage (F&B) industry.
By Food South Australia CEO Catherine Sayer.
The Sales Growth Navigator is based on industry best practice and a proven methodology that has delivered growth of between 11% and 30% for businesses using the online tool to identify sales growth strategies with the highest growth potential, based on the specific business, stage of growth, capacity and capability.
This tool can help assess where the best sales opportunities are, then guide businesses to put the systems, strategies and support in place to make those sales. It's important to have a 'next step' to  support industry to do what it needs to do to achieve its goals.
Completing the Sales Growth Navigator process gives businesses a clear and concise status report that will quickly show where the opportunities and the gaps are in the four 'dimensions' of sales, to answer those all-important questions about where to invest your time and how to create the most value for your business now. The four dimensions are:
Penetration. How you can grow your sales without making changes to your current products, services or customer base.
Extension. How you can grow your sales by targeting new high-potential customers.
Diversification. How you can grow your sales by engaging with new or existing customers in new and different ways.
Acquisitions/mergers/joint ventures. How you can grow your sales by acquiring, merging or joint-venturing with other businesses with similar or allied products or services.
While individual businesses receive meaningful feedback to help them grow their business, Food SA is also able to monitor trends and pain points for industry and respond where the industry needs assistance.
The following are some of the issues we're seeing emerge so far:
Often distributors play a crucial role in growing a business, particularly when the business has a national focus. We've seen various approaches to distribution, but the key factor is that the relationship between the F&B business and the distributor must be close, while the business must have visibility when it comes to who its end customers are and what they're looking for. It's very easy to just let the distributor do the selling, but the way to achieve growth is to work hand in hand with them. This is definitely not a 'set and forget' relationship.
Monitoring sales effectively is often a challenge for smaller businesses. Sometimes they don't know where their priority customers are – by customer channel and geographic location. Some have over-relied on a small number of customers. Sometimes the sales data is difficult to pull together, with a business having outgrown its existing systems. Some have visibility of their customer base, but no focus on where the next sales will come from. Such insights are helpful in future proofing a business.
Innovation and new product development are keys to success, but small businesses are often stretched to have new ideas generating through their business regularly.
Articulating a growth strategy is so important. The Sales Growth Navigator helps to point businesses in the right direction.
For further information on the Sales Growth Navigator, visit: foodsouthaustralia.com.au/how-we-can-help/grow-your-business/sales-growth-navigator/ or contact Food South Australia (contact@foodsa.com.au).
About Catherine Sayer
Catherine has led Food South Australia since it was established in 2010, passionately guiding the development of the industry's peak body with a focus on industry growth and advocacy. She also is a member of, and chairs, several boards.

About Food South Australia
Food South Australia is the state's peak body for the food and beverage industry, with a mission to support and sustain the industry in South Australia, helping businesses of all sizes to grow their markets, capability and industry connections. Food South Australia is independent, industry led, and membership based.