The Australian Organic board welcomes new director, organic dairy farmer Jane Campbell. Ms Campbell will assume the position in an interim capacity from previous Board Director Leo Watling.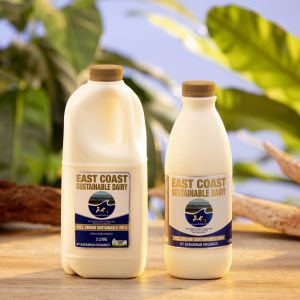 With more than 20 years' organic dairy farming experience under her belt, Ms Campbell divides her time between the two operations she runs with her husband, Ian.
The two operations include, Barambah Organics situated in Goondiwindi, Queensland and East Coast Sustainable Dairy in Raleigh on the mid north coast of NSW. She also oversees the production facilities in Darra, Brisbane.
"We're thrilled to welcome Jane as she brings with her a level of dairy industry experience, we have no previously had at board level," says Australian Organic CEO Niki Ford.
"The Australian organic dairy sector is a significant part of the industry, so Jane's expertise will be invaluable.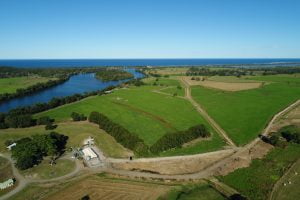 "Leo has been a fantastic Board Director over the past year, however as the founder of retailer Apples and Sage, he has had to temporarily step back from the position due to the extra business demands COVID-19 has brought about. He intends to return to the board as soon as he is able to."
Recently Bellingen Shire Mayor Dominic King and shire General Manager Liz Jeremy paid a visit to the business at Raleigh, to welcome Barambah Organics to the region and were impressed with the site.
Ms Campbell says, "The council completely embraces both economic development, and smart science-based, organic farming practices.
"As we are also custodians of an 80-hectare stunning, pristine sub-tropical rainforest, which has a highly valuable carbon sink, the council has been re-assured that this unique area will be carefully preserved."