LittleOak is a range of all-natural, nutritional goat's milk formula for infants and toddlers.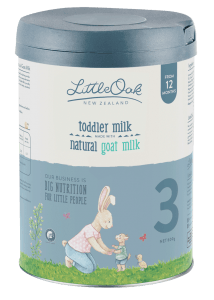 It's claimed to be the first baby formula to gain palm oil certification from the International Palm Oil Free Certification Accreditation Program.
Born from a mother's desire to ease her son's skin irritations experienced from conventional dairy-based products, LittleOak is said to feature only the purest natural ingredients.
"We started this journey with a commitment to create infant formulas and milks that were better than the rest – in taste, nutritional profile and naturalness," founder Elke Pascoe said.
Look to support local manufacturers who have the innovation and design capability to accelerate your production rather than paying inflated international prices for your machinery.
Read More
"We consider every ingredient in our formulas based on what's best for baby and also the environment. It's for this reason we removed palm oil and canola oil.
"Palm oil inhibits the absorption of calcium, fats and essential omega 3 fatty acids – three essentials elements for a baby's development – so we had to remove it. And it was for similar reasons that we looked to replace canola.
"We're the first in the world to use flaxseed oil in infant formula, so we're really proud of our range."
The LittleOak range comprises formulas to support four stages of life: up to six months, six to 12 months, from one year and from four years. Each tin has an RRP of $39.