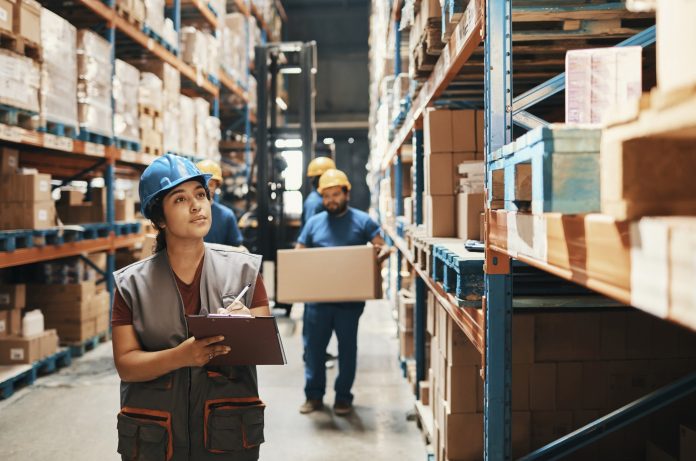 There's no question that Covid-19 has changed and continues to change the face of retail, from how consumers shop to how retailers operate across their business.
From a supply chain perspective, GS1 Australia Director Freight, Logistics and Industrial Sectors Bonnie Ryan says the pandemic has had "massive impacts".
"Among these, the rise of online shopping has added huge volumes to distribution networks and increased demand on transport as it tries to meet higher volumes of freight, the opening and closing of retail due to persistent journeys in and out of lockdowns have meant that trading hours have been inconsistent, and then there are the increased safety protocols that Covid has incited at all locations where goods are picked up from and where they're delivered to," she says.
According to Universal Robots APAC Regional Director James McKew, Covid-19 has accelerated the need for reshoring, shortened supply chains, and increased competition among manufacturers (and retailers).
"Quality and quantity remain in delicate balance as manufacturers manage – and increase – input and output to meet rising consumer demands," he says. "As travel restrictions remain in place in many countries, consumers are spending their extra money on shopping, and manufacturers can't afford to miss a beat."
Adding to this discussion, Pollen Consulting Group Partner Sean Mitchell says that, following the pandemic, our new ways of living and working have driven major behavioural changes among consumers in need of choice (SKU growth), convenience, indulgence, immediacy and contactless environment.
"For example, home delivery is moving from being quick and trackable to now include contactless, and click-and-collect has emerged as a major shopping channel and a growth driver for retailers – according to [research company] Forrester, 35% of people using click-and-collect buy additional products," he says.
"In addition, we're more aware of our environmental impact and are looking for products and services that are both ethically sourced and sustainably delivered.
"All this is happening in an environment of international networks becoming choked due to the confluence of shipping rationalisation, reduction in port capacity due to Covid, limited air freight capacity, and surging demand."
Read about how business service providers are helping the retail industry maximise the efficiency of its supply chains in the new normal and beyond in the October issue of Retail World.