Procter & Gamble (P&G) has today announced the appointment of Kumar Venkatasubramanian as Vice President and Managing Director, Australia and New Zealand.
Kumar steps into the role with extensive experience in sales, creating category growth and leadership, having previously led a team of more than 200 people.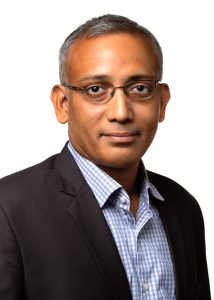 Joining P&G's sales division in India in 2000, he went on to successfully lead a major sales distribution expansion project.
Another notable achievement for Kumar was the completion of an international assignment for P&G in Brazil.
Most recently, Kumar was Sales Director and Oral Care Commercial Leader at P&G India.
"I am thrilled to be joining P&G Australia and New Zealand. This team has an exceptional reputation for building strong brands that serve consumers and brining meaningful, superior innovation to the local market," he says.
"I have been particularly impressed by how well the P&G Australia and New Zealand has managed throughout the COVID-19 crisis.
"They have truly supported one another to protect our organisation, be a force for good in the community and serve our customers at a time when our health and hygiene products are needed the most."
Kumar will succeed Vivek Gupta, who will be leaving P&G after more than 20 years for family reasons.
"I also want to acknowledge the leadership and outstanding contribution of my colleague and friend, Vivek Gupta, who guided P&G Australia and New Zealand through a period of great success and built a strong and capable organisation," says Kumar.