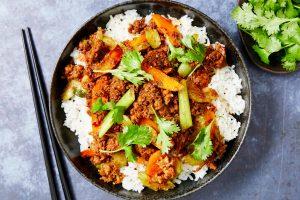 Aussies can now order v2food's plant-based meat straight to their homes, due to their new partnership with Marley Spoon.
Marley Spoon customers are now able to order new plant-based dishes every week, offering them an exclusive chance to experience how plant-based v2mince cooks and tastes like meat.
According to Food Frontier, 32% of Aussies are making more conscious food choices and actively reducing their meat consumption. The v2food is designed to cook and taste exactly like meat for everyday favourites like Spag Bol, Chilli or Shepherd's Pie.
Now, through Marley Spoon, the classics and other variations can be delivered to your door.
Look to support local manufacturers who have the innovation and design capability to accelerate your production rather than paying inflated international prices for your machinery.
Read More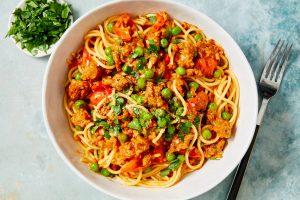 Marley Spoon's menu changes weekly, so customers will be able to pick a new dish every week that features v2food's plant-based v2mince. Recipes available over the first weeks of deliveries are all customer favourites from Marley Spoon's menu that traditionally use beef or pork mince.
Customers can try v2mince for the first time when deliveries start on 27 April.
The first recipes on the menu include:
Shaanxi-Style v2 Plant-Based Mince with Chilli, Ginger and Coriander
v2 Plant-Based Chilli Ramen with Leek and Corn
v2 Plant-Based Summer Ragu with Tomatoes, Peas and Parsley