Media Release
Pollen Consulting goes from servicing the COO, to developing an app to support the COVID-19 pandemic in a week!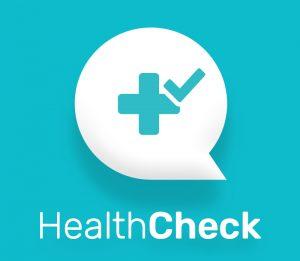 Everyone reacts differently to a global pandemic and in a constant state of change you can either fight or flight. Pollen have used this opportunity to think outside of the 1.5m social distancing box and turn their team of entrepreneurial brains into innovation mode. Alongside their capacity to collaborate they have teamed up with industry, well-being and technology expertise to develop an App (in record timing!) that will proactively assist businesses through COVID-19 looking after employees health whilst ensuring production is not impacted.
Over the last few weeks Pollen has seen a number of projects put on hold or found it difficult to keep projects going at the current pace whilst working remotely.
"Our new norm is beginning to establish; clients are willing to move at an incredible pace, which means we need to adapt our proposition to meet their needs" CEO Paul Eastwood
"Whilst there will be an underlying demand for our services in the medium term, we know there will be a lag over the next 4-6 weeks whilst clients get their heads around the new norm! We are not pushing to help businesses do this, they know who we are and will ask if they need help," Eastwood continued.
With a business full of incredibly bright people, that love to make things happen Pollen entrepreneurial flare has kicked into overdrive.
Having some incredibly good relationships in the industry enabled them to quickly understand where clients and the industry had gaps and enabled them to pivot the business to apply its capabilities to find new revenue streams.
"Our first move was to position the business to be ready to response to help quickly, we established our rapid response service which includes seconding our team into businesses that need a role filling to get product out of the door or solving a problem in 24hrs, which in turn led us to our next venture by establishing a consortium buying group in our client base to use scale to source PPE and other needs  – the first flight arrives next weekend" Eastwood added.
Perhaps their biggest pivot of all came in the technology division, where after a brainstorm with a few clients, contacts and friends they realising a big gap for any essential service business is the ability to track employee health every day before they attend site, covering confirmed Covid-19 cases, workforce in isolation or those that need to if a new case is identified.
A short term need maybe, but beyond this they saw a long term purpose for general employee well-being and mental health, something one of their new partners Chris Allen had already being working on.
"Working with a friend from over the pond who had already started some development on an app to play a proactive role in the health and wellbeing of employee's, we recognised the opportunity existed to use this as a platform to solve for now whilst leaving a tool in place that worked for the long run in the supporting the well-being of employee's. In just 5 days the team has mobilised a hit squad to develop the workflows, programmed the app and build a service model with the product already in the app store and developments on mental health for those isolated at home progress", concluded Eastwood.
It is amazing what can be achieved when a team focuses and applies its synergetic strength.
The app is available now on the app store and google play, you can sign up your business and find out more about this at healthcheckyou.com.
Source: Pollen Consulting.