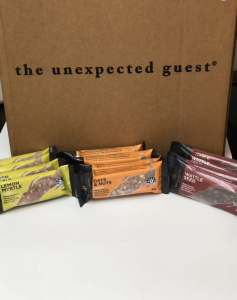 You know when you're sitting at home, and a friend or family member 'pops by' unexpectedly?
You have that moment of feeling unprepared for hosting.
Well that's a feeling you can forget about, with thanks to Jenny Khan.
Ms Khan bought 'The Unexpected Guest' four years ago, and began running it in south west Sydney, shipping products nationwide.
Remember those pesky trailing communication cables? Not only were they often damaged or disconnected but they required frequent maintenance and were responsible for a lot of unexpected downtime.
Read More
Ms Khan's Indigenous heritage is embedded throughout the foods produced by the business.
"Our muesli incorporates Australian Indigenous ingredients," she says.
"Our model of business has evolved into a business that introduces our culture through food and the addition of other Aboriginal businesses into our space is part of our culture."
Ms Khan continues discussing her influences: "To share space and support each other while continuing to create our own products, is culture.
"We ensure reciprocity is demonstrated as much as possible – this is culture and we do this by sharing knowledge, platforms and space with other First Nations businesses, as well as our supply chain which ensures community is supported – reciprocity in action."
In addition to its processes, The Unexpected Guest incorporates Aboriginal culture, even into their logo.
"Our logo tells my story," explains Ms Khan.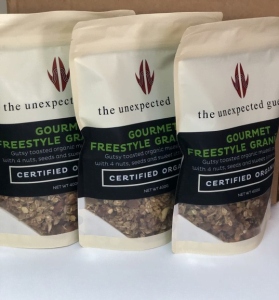 "…the kangaroo paw with the flow of dots is the logo and was created in consultation with my cousin – artist Mark Kilpatrick – three years before we had a business.
"The name of our company is Wambool Dreaming Pty Ltd. The word Wambool is the Wiradjuri word for the Macquarie River, and this is the river that I grew up on, fishing and swimming with family. The dots represent the WAMBOOL, my story."
Like most people, the business has taken on its fair share of challenges throughout 2020.
"We really had to ramp-up our social media presence and learn how to generate sales through our website," says Ms Khan.
"At this stage, we are focused on staying open and continuing to provide quality products with clean ingredients that promote health and wellbeing."
You can take a look at The Unexpected Guest's range at theunexpectedguest.com.
This article was originally published on the Australian Small Business and Family Enterprise Ombudsman.