The switch from personal to virtual contact has presented challenges for many salespeople, but steps can be taken to help overcome them and avoid potential strain on mental health.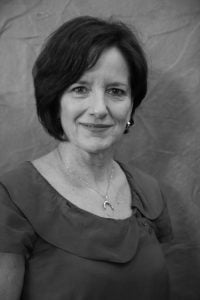 By Innovate Learn Managing Director Hazel Stewart. 
Much has been said of the economic impact of COVID-19 on the sales industry, but what has been the emotional cost of the pandemic on the people who make those sales?
Ironically, the same character traits that contribute to being good at sales also mean that this sector of the workforce is more likely to struggle with the impact on their mental health of isolation and social distancing.
Many of the salespeople I've spoken to have shared that the isolation of working alone has had a negative effect on their emotional state. Some feel a real sense of loneliness and fear: fear of failure and of what might happen to their families.
In the case of those who used to do all their selling in person, it's proven challenging to adjust to using either a virtual platform or phone-based selling methods, because they miss the cues and signals present when engaging face-to-face.
This can result in misconceptions and makes sales harder to achieve, as well as depriving salespeople of the opportunity to use their finely honed interpersonal skills as a selling tool.
Signs that you may be struggling with the negative impact of isolation: 
Redirection of priorities.
Decreased engagement.
Overt excuses.
Easily distracted.
Missing appointments.
Reluctance to pick up the phone.
What can you do if you recognise these signs in yourself? 
Don't feel embarrassed about your feelings.
Ask for help.
Try to figure out what you need to reduce your feelings of isolation and increase motivation, then communicate these to your manager.
Use the time previously spent commuting to exercise.
Get started early so by mid-morning/lunchtime you have ticked off several tasks.
Take a lunch break and do something you enjoy.
Break down large goals into smaller, achievable goals, so you don't get bogged down.
About Hazel Stewart 
Before she became Managing Director at Innovate Learn, Hazel worked as a sales director, GM and finally managing director at Wilson Learning Worldwide – Australia. She has held board and director positions with a property company and an international restaurant franchise and has also been a guest lecturer in Change Management at the University of Technology, Sydney.
About Innovate Learn 
Based in Melbourne, Innovate Learn offers a unique combination of local expertise and research-based Best Practice solutions from Wilson Learning Worldwide. The company provides targeted solutions that support strategic initiatives, create a productive and engaging work culture, and drive business outcomes. Programs are supported by best practice facilitation and coaching services.