Australian plant-based meat start-up Proform Foods has officially launched its $11 million manufacturing facility.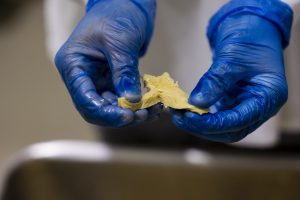 Located at Mount Kuring-Gai in Sydney's north, the 1600sqm "state-of-the-art" facility was opened by the Federal Minister for Industry, Science and Innovation Karen Andrews and Federal Member for Berowra Julian Leeser.
Fifteen years in the making, Proform Foods claims it has perfected the taste and texture of plant-based meat. Its patented cooking technology, according to the company, means its range of products sold under the MEET brand are the closest alternative to animal meat in the market today (replicating taste and texture along with delivering important health benefits for consumers with a 4.5 star health rating).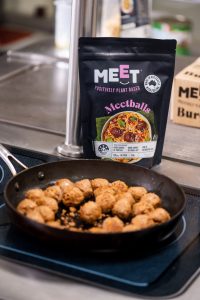 The new facility is said to be able to produce up to 5000 tonnes of plant-based meat every year using 70% Australian ingredients. Proform Foods seeks to raise this to 100% as the local industry matures.
With Australia having just signed the Regional Comprehensive Economic Partnership (RCEP), facilitating easier access to export markets, says Proform Foods, the Mount Kuring-Gai facility will serve local demand and cater to the strong export potential for plant protein.
Government support
Ms Andrews says food and beverage manufacturing is one of six priority areas under the Morrison government's Modern Manufacturing Strategy.
"Australians want to buy Australian made and the world wants our food too. By further growing this area of manufacturing we can create more jobs for Australians," she says.
"This is a great example of value-adding to our proud agriculture industry, and alongside our meat producers, we can capitalise on Australia's reputation for producing safe, premium, high-quality food."
Plant-based 'pioneer'
Proform Foods is said to be a "pioneer" in the plant-based proteins space. The company invested $2.3 million in partnership with the CSIRO as its research provider in 2006.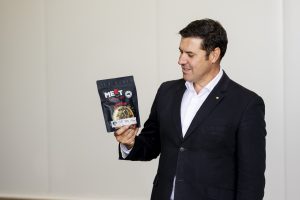 The business founders have since invested an additional $8 million in research and development and $11 million to facilitate the building of the specialised manufacturing facility.
Proform Foods CEO Matt Dunn says the company is incredibly excited to officially open the next generation plant-based meat manufacturing facility.
"The global demand for plant-based products is booming, and our Australian innovation wins on both taste and texture," he says.
"With plans already in the works to expand globally, we anticipate that the business will become a global leader in the US $4.3 billion plant-based meat industry, creating new jobs and export growth in Sydney and across the country."
Products and availability 
Proform Foods currently produces 28 different products, including burgers, meatballs, "beef style" strips, "chicken style" tenders and mince.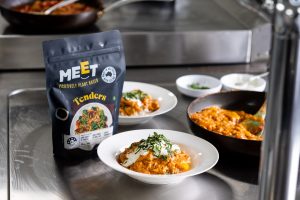 The MEET brand is available at a range of supermarkets around the country and will be in "wide distribution" across Australian and overseas markets in 2021. It is claimed to already be a base ingredient in many "well-known" Australian brands.